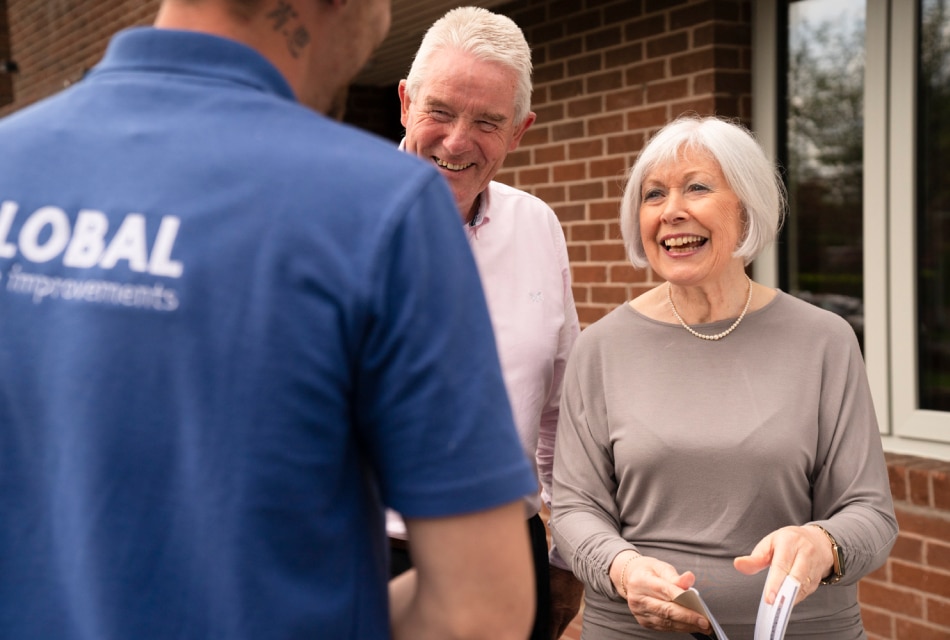 Our customers are our driving force, and our people are committed to delivering an enjoyable, personable experience throughout your home transformation journey. While comfort, energy efficiency and security together with timeless design and improved value are a given, the aftercare service you receive with Global is what brings you total peace of mind and really sets us apart.
Your peace of mind.
guaranteed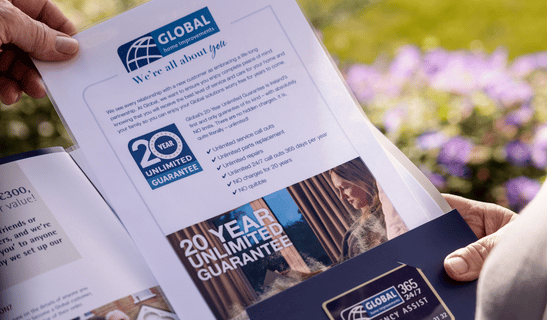 FREE 20 Year Unlimited Guarantee
Take comfort in Ireland's first & only free 20 year unlimited guarantee.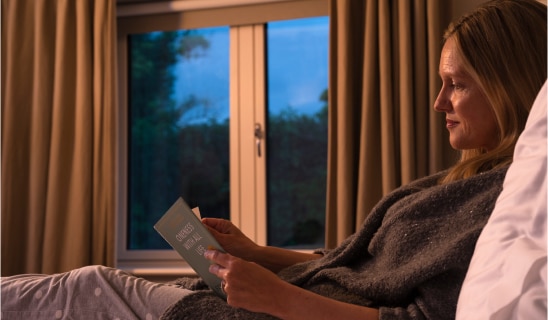 FREE 10 Year Security Guarantee
Protecting you, your family, and your home for years to come.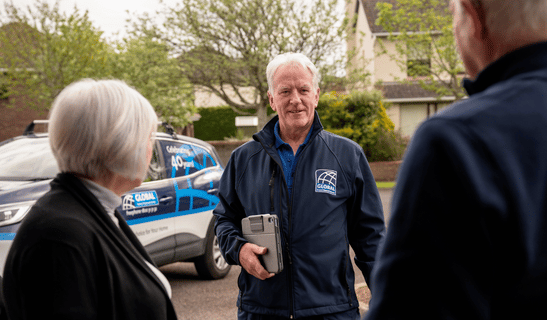 FREE 365 Emergency Service
Life happens. We're there when you need us 24/7 365 days a year.
Made by us. For
you
We tailor-make our windows and doors in our Glasnevin, Dublin factory – made for Irish homes, bespoke for you. This gives us complete control (yes, we're obsessive!) over every item that leaves our factory, so you benefit from the highest quality materials and craftsmanship. We stand firmly behind our long-lasting guarantees to ensure a lifetime partnership with our customers. We really are all about you!