Porch Doors
Form + Function Combined
Form + Function Combined
Porch doors boost your home's energy efficiency and provide an additional layer of security while your custom-made design will ensure you delight in the perfect entrance to your home. Add instant character, style and value to your home – how you wish to use the space is entirely up to you!
Range of colours with dual colour options
Thermally efficient A-rated performance
Enhanced security features
Choice of material: composite or PVC
Range of styles including sliding doors & French doors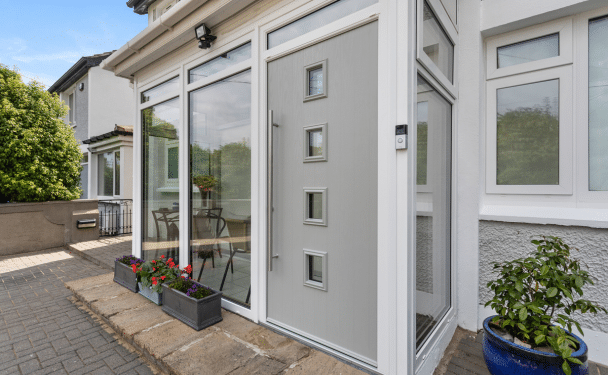 Porch doors you'll love coming home to
Express your individuality with an exceptional combination of porch door styles including French doors, sliding doors and Arch doors. Choose from 14 beautiful colours and finishes with dual colour options and choice of double or triple glazing. Designing your custom porch door is truly an enjoyable experience with expert guidance on-hand from our consultants!
Feel secure in style
33% of burglars in Ireland gain entry through the front door. Global's porch doors provide an additional layer of security, featuring a sophisticated multi-point locking system as standard. For the ultimate protection, our sliding doors feature Glass Shield Plus+ security glazing with five built-in layers of protection.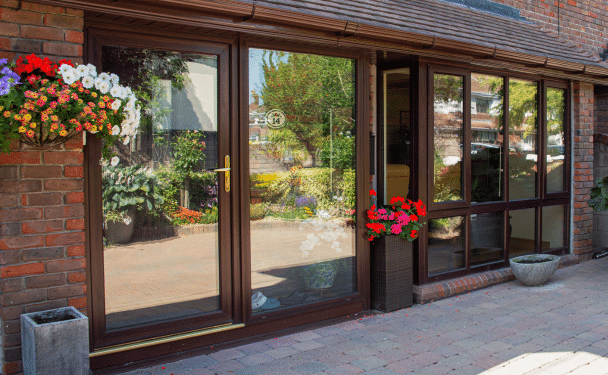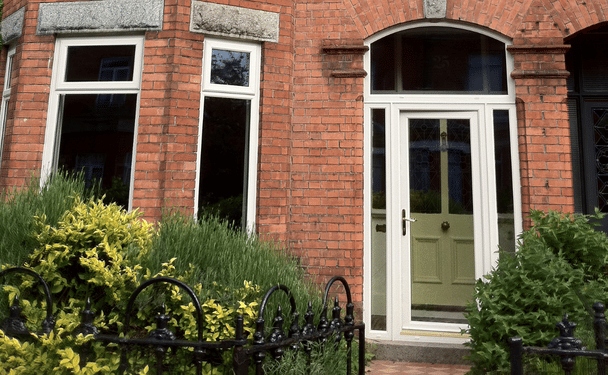 Save up to 30% on your heating bills
Upgrading to a thermally efficient porch door is a simple way to reduce heat-loss, retain heat and save up to 30% on your heating bills - all while reducing your carbon footprint.
Your peace of mind.
Guaranteed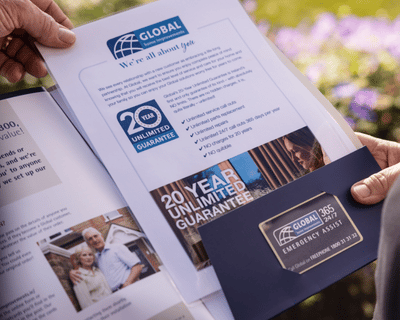 15-20 Year Unlimited Guarantee
Enjoy free servicing, free parts, free repairs for 15-20 years.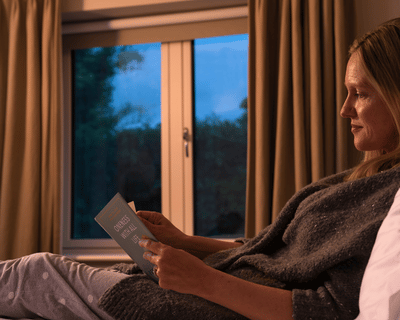 10 Year Security Guarantee
Protecting you, your family, and your home for years to come.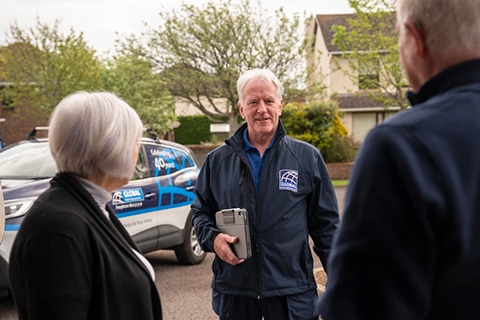 365 Emergency Assist Service
Life happens. We're there when you need us 24/7 365 days a year.
Made by us. For
you
We tailor-make our windows and doors in our Glasnevin, Dublin factory – made for Irish homes, bespoke for you. This gives us complete control (yes, we're obsessive!) over every item that leaves our factory, so you benefit from the highest quality materials and craftsmanship. We stand firmly behind our long-lasting guarantees to ensure a lifetime partnership with our customers. We really are all about you!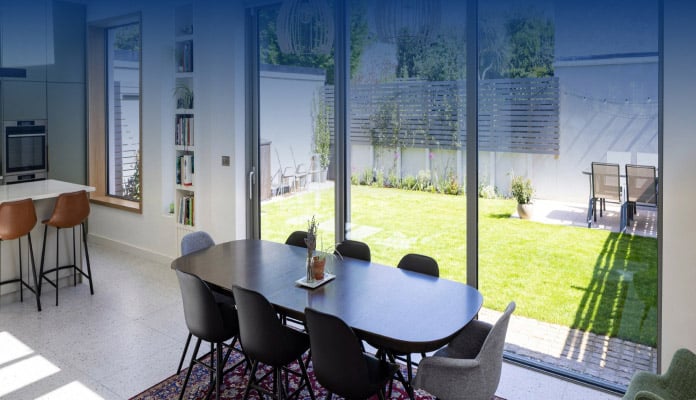 Book your free design consultation
Enjoy a free in-home design consultation with one of our experts and free no obligation quote.
To keep your Global windows and doors looking great, clean the PVC or Composite / Glass Reinforced Plastic (GRP) sections once a month or so with warm water and a squirt of washing up liquid, using a non-abrasive sponge or cloth. Glass can be cleaned in the same way, but we recommend drying the surface afterwards with an old newspaper to help remove streaks. Proprietary glass cleaning products may also be used, but please ensure the frames are washed down as described above to ensure no residues are left. Once or twice a year, lightly lubricate the handles and other hardware items using a product such as WD40. Open your windows and doors at least once a month to keep them operating at their best.
Every Global product is made-to-measure, custom-made and individually tailored to suit your home, budget and requirements. We don't like guessing or giving rough prices as home improvements are a big investment. In our experience, it works best that our design consultant calls out to your home at a time that suits you to provide you with a design consultation and a free accurate quotation, without any obligation to buy.
Yes, we install a wide range of home improvement solutions including roofline, fascia and soffit and flat roofs.