Flat Roofing
A long-term solution
A long-term solution
Most conventional flat roofs are cold in the winter and too warm in the summer. With Global Flat Roofs we have built in a warm deck insulation system as standard on all habitable rooms which means your room is warmer in the winter and cooler in the summer, while saving you thousands of Euro on heating bills. And with over 40 years expertise, our team offers a friendly, stress-free service from your very first point of contact with us right through your 15-year guarantee and beyond.
Your peace of mind.
Guaranteed
FREE 365 Emergency Service
Life happens. We're there when you need us 24/7 365 days a year.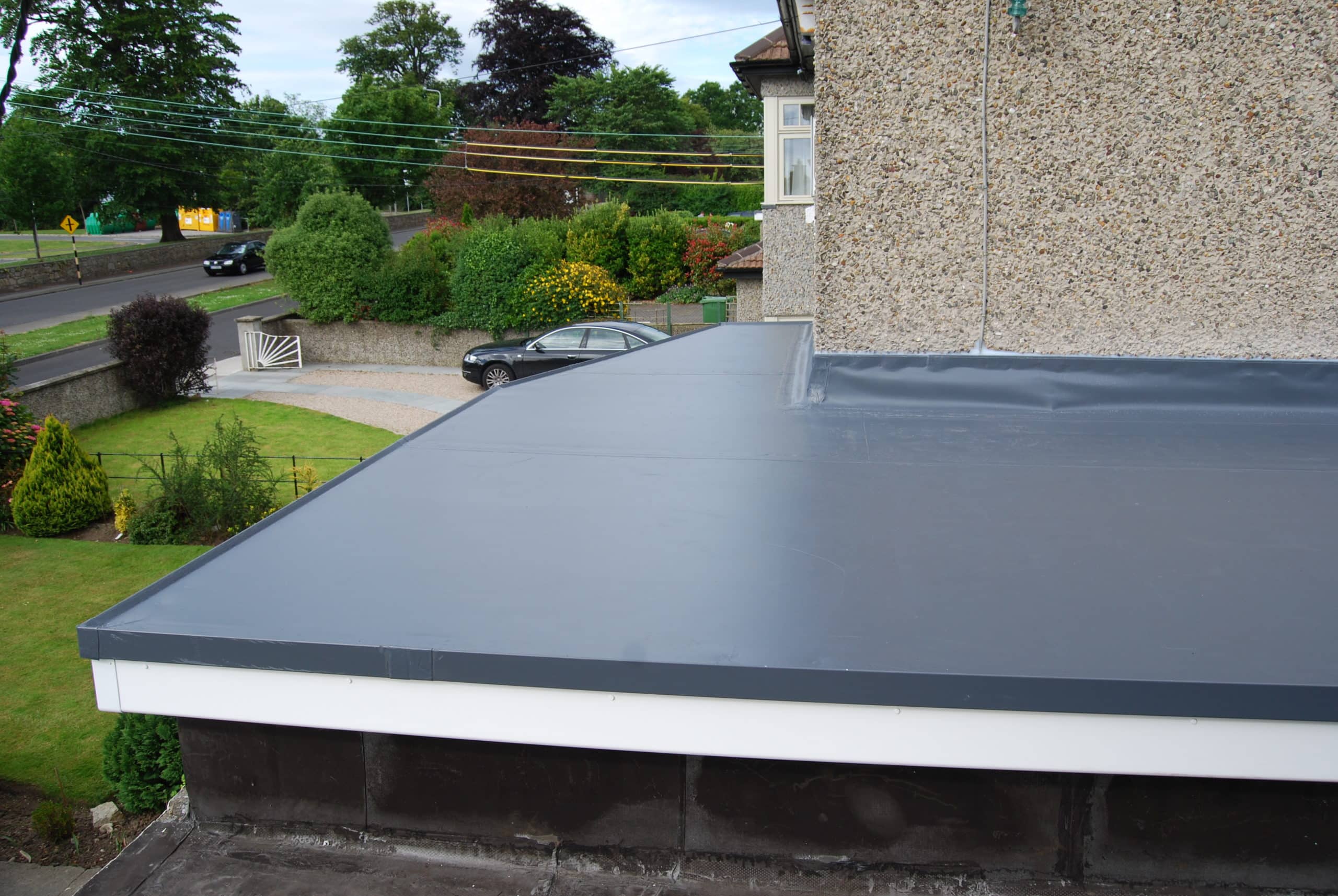 Designed to protect the most vulnerable area of your home. Permanently.
We only use the highest quality materials to produce a monolithic laminated membrane that offers excellent weatherproofing.
Avoid costly roof repairs
Our harsh climate can cause blistering, cracking and leakage to occur. Chippings and moss are unsightly and require regular maintenance to keep the roof weatherproof. The cost of a replacement with a normal life expectancy for traditional materials is just 10-12 years. Get rid of one more worry - addressing your flat roof challenge can save you costly structural repairs, damp and redecorating bills.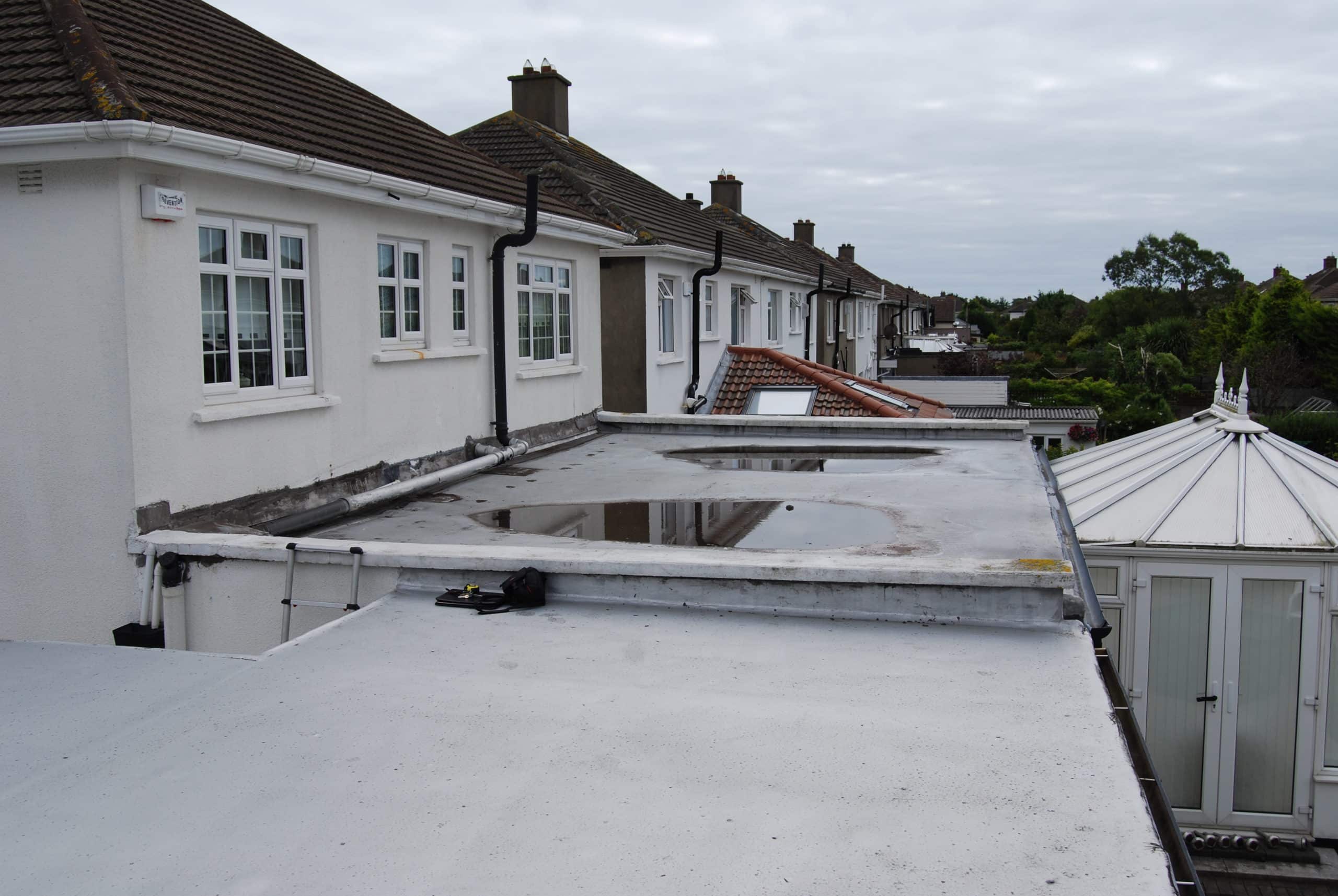 Reduce your carbon footprint & your heating bills
Flat roofs have a bad reputation in terms of energy efficiency. We have built in a warm deck insulation system as standard with our Flat Roof solutions so your room is warmer in the winter and cooler in the summer, also saving you thousands on your heating bills.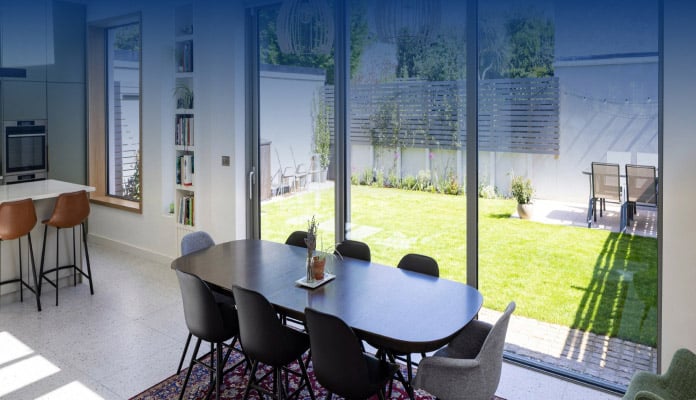 Book your free design consultation
Enjoy a free in-home design consultation with one of our experts and free no obligation quote.
We recommend you arrange to have your roofline gutters swept or cleaned out at least once a year, particularly if you have nearby trees that could be dropping leaves into the gutters. As with all our other PVC products, Global fascias, soffits and gutters are low-maintenance and can be cleaned with a soft cloth using warm water & washing up liquid.
Our guarantee is completely free of charge and covers specified products for up to 20 years. We also provide a 10 year security guarantee with all of our windows and doors. This is backed by our free Global 365 Emergency Assist service, available 24/7 365 days a year.
What do I do if I am locked out, have a break-in or my property is insecure and it is out of hours, for example, at the weekend or in the middle of the night? We are on call 24/7, 365 days of the year - even on Christmas Day. In the event of an emergency, just call Global on Freephone 1800 31 31 32. Please quote your contract number from your Global Emergency Assist Card. We will respond as fast as possible and call out to your home. We will fix your problem or arrange repairs for another day. Whatever the emergency, we will endeavour to leave your home secure.
No products were found matching your selection.