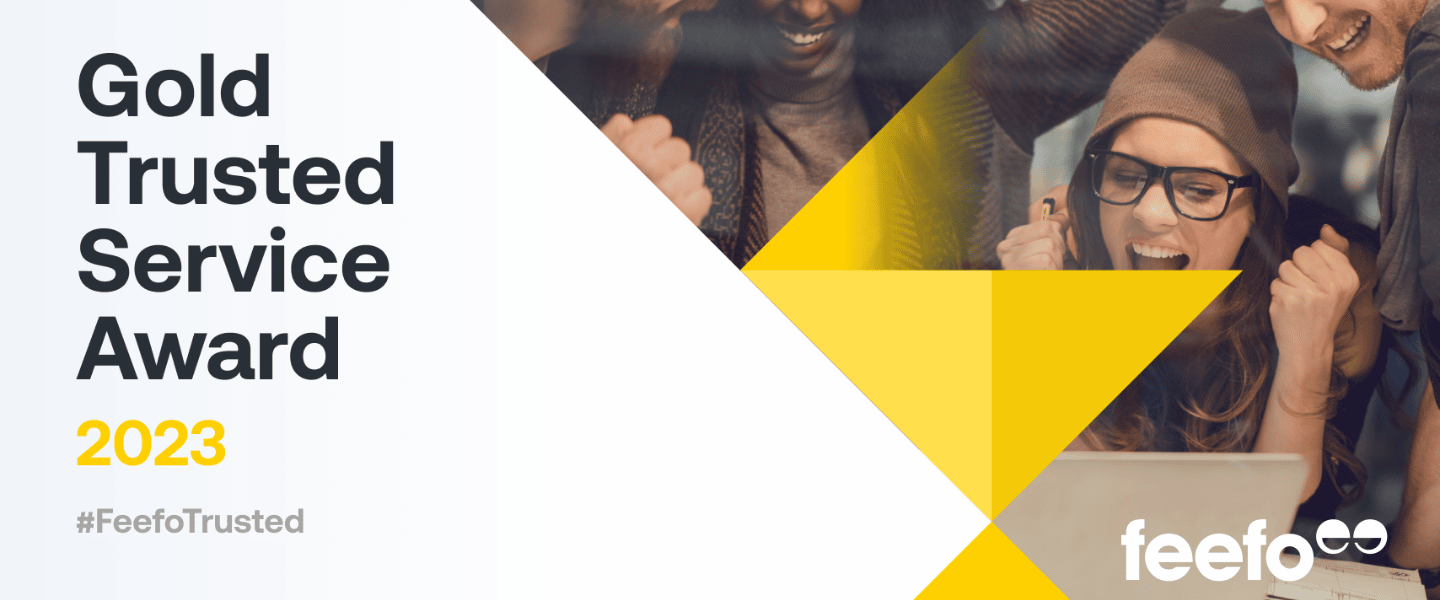 Customer Experience
Global earned the Feefo
Gold Trusted Service Award
for the third time in recognition of outstanding achievement in delivering consistently excellent customer service. This one is particularly special to us because it is based solely on independent customer reviews for unwavering commitment to
five-star customer service
.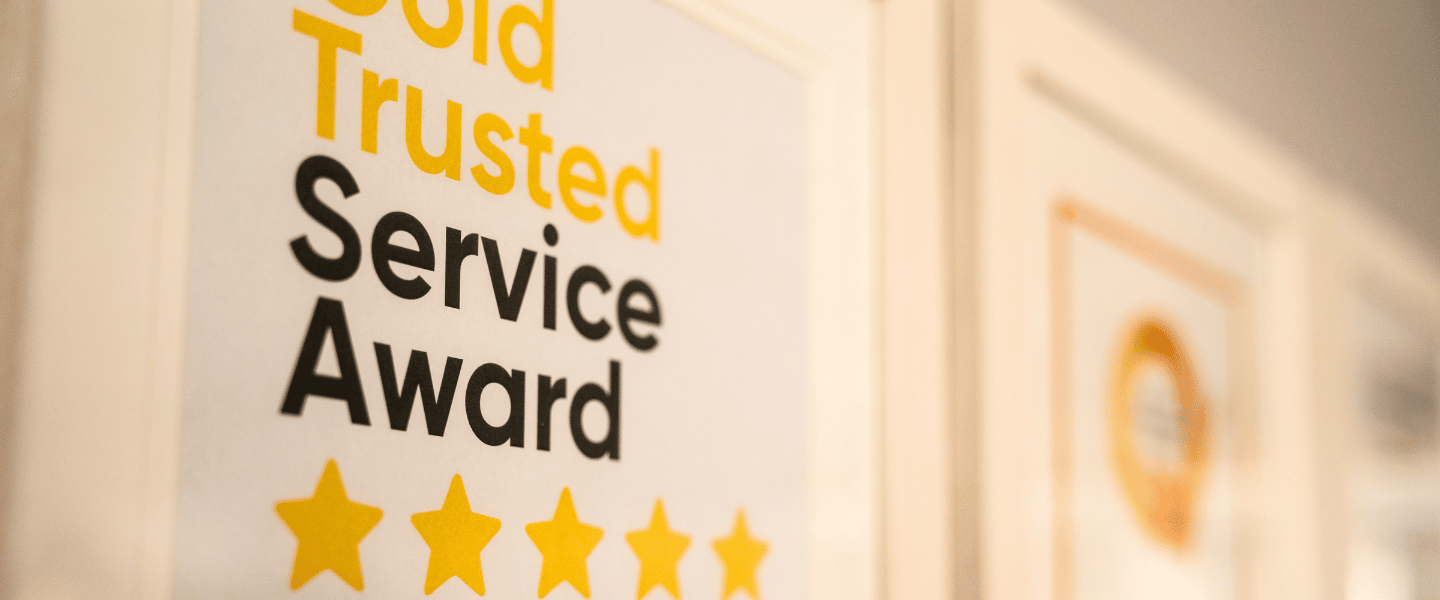 Trusted Service
Global was awarded Feefo Gold Trusted Service Award in recognition of outstanding achievement in delivering consistently excellent customer service. We are absolutely delighted to win this award as it is based solely on independent customer reviews for our unwavering commitment to five-star customer service.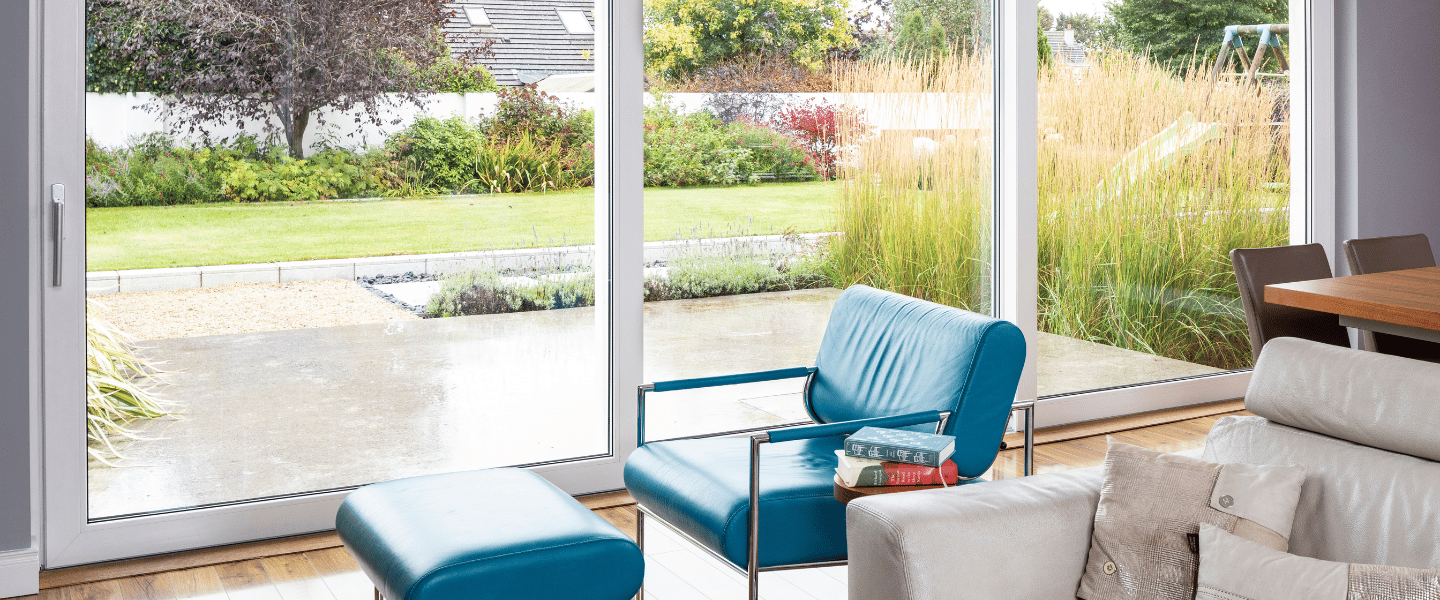 Recognised for Excellence
Global were voted outright winners of the Excellence in Home Improvements Award by the Public Sector Magazine.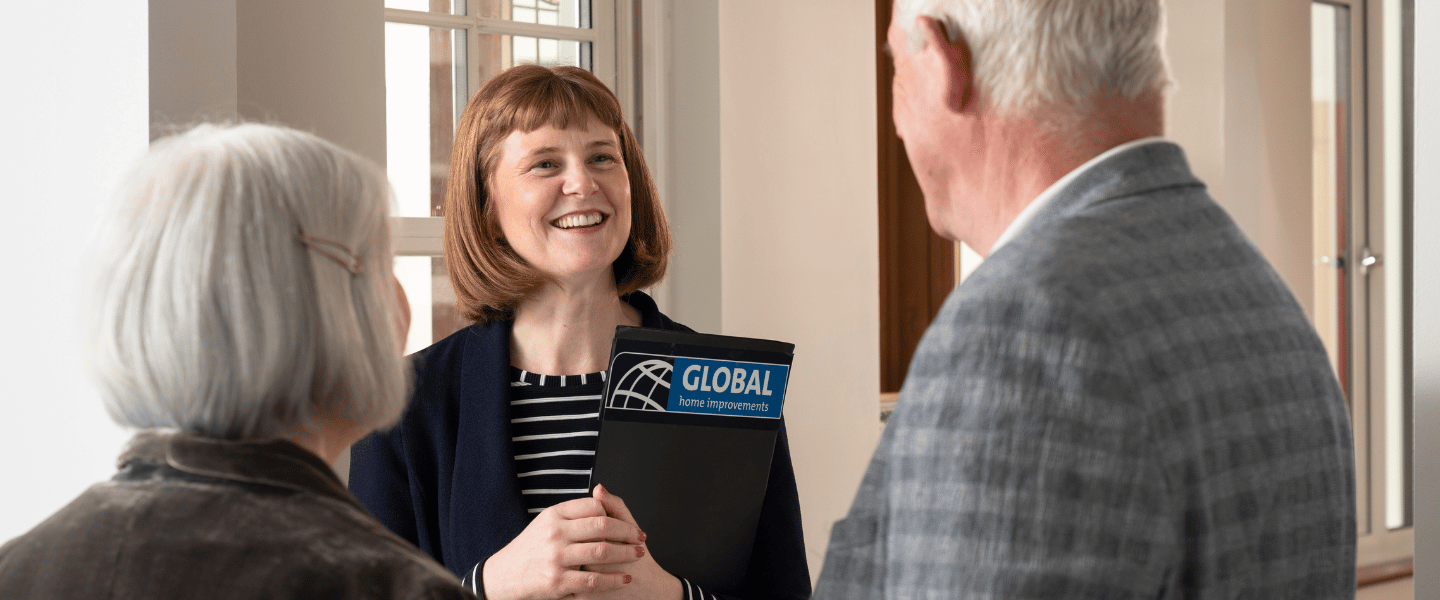 Celebrating 40 Years
We celebrate a successful 40 years in business!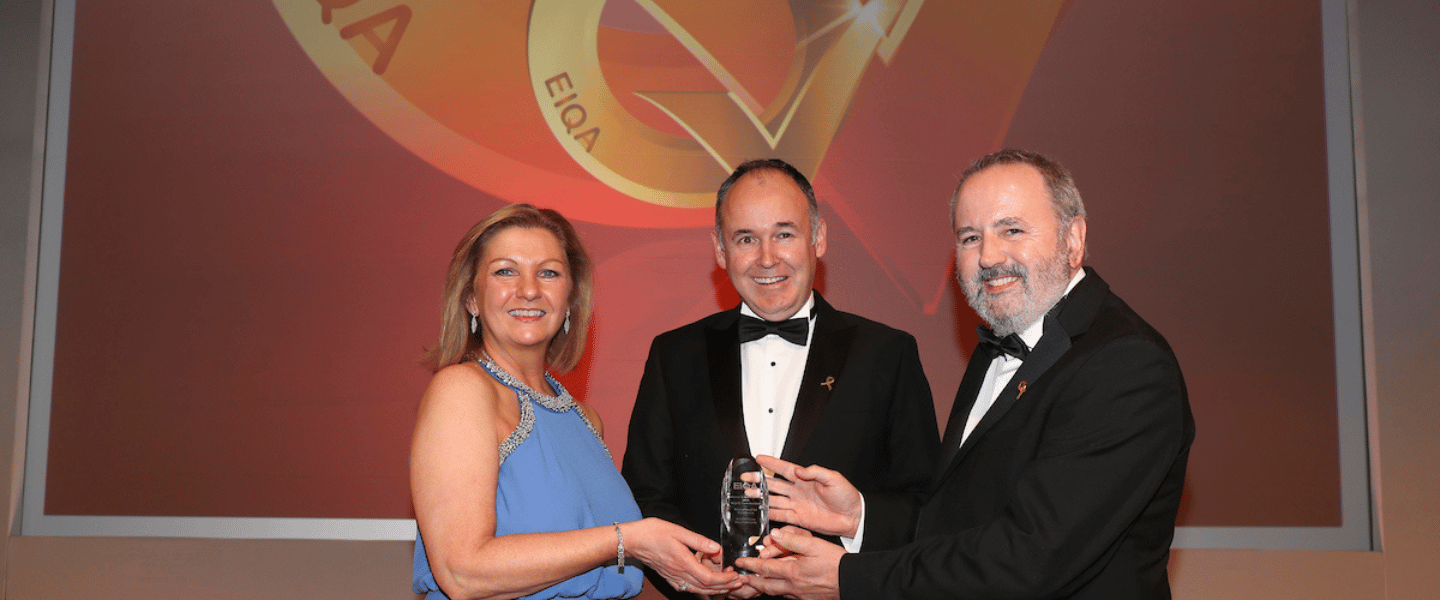 Recognised for Excellence
We were again recognised for excellence, exemplary products and quality customer service at the national QMark Awards.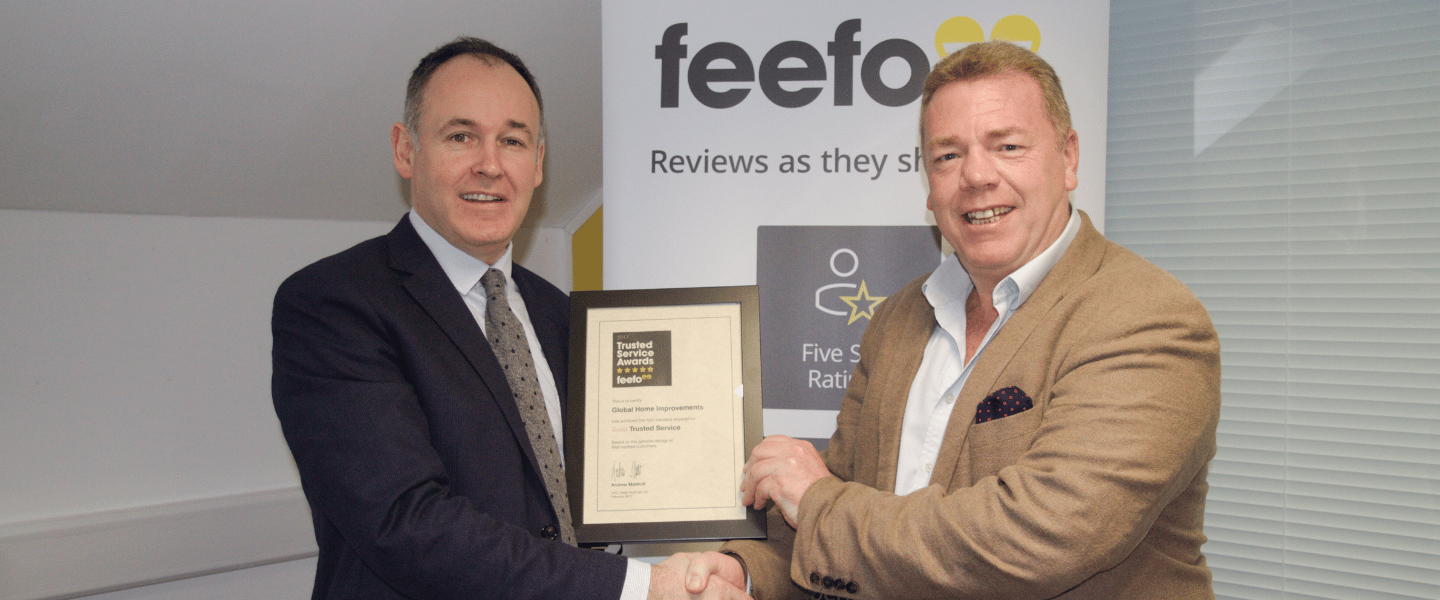 Service Awards
Another First for Global! Proudly recognised for outstanding customer service with the prestigious Feefo worldwide customer service award.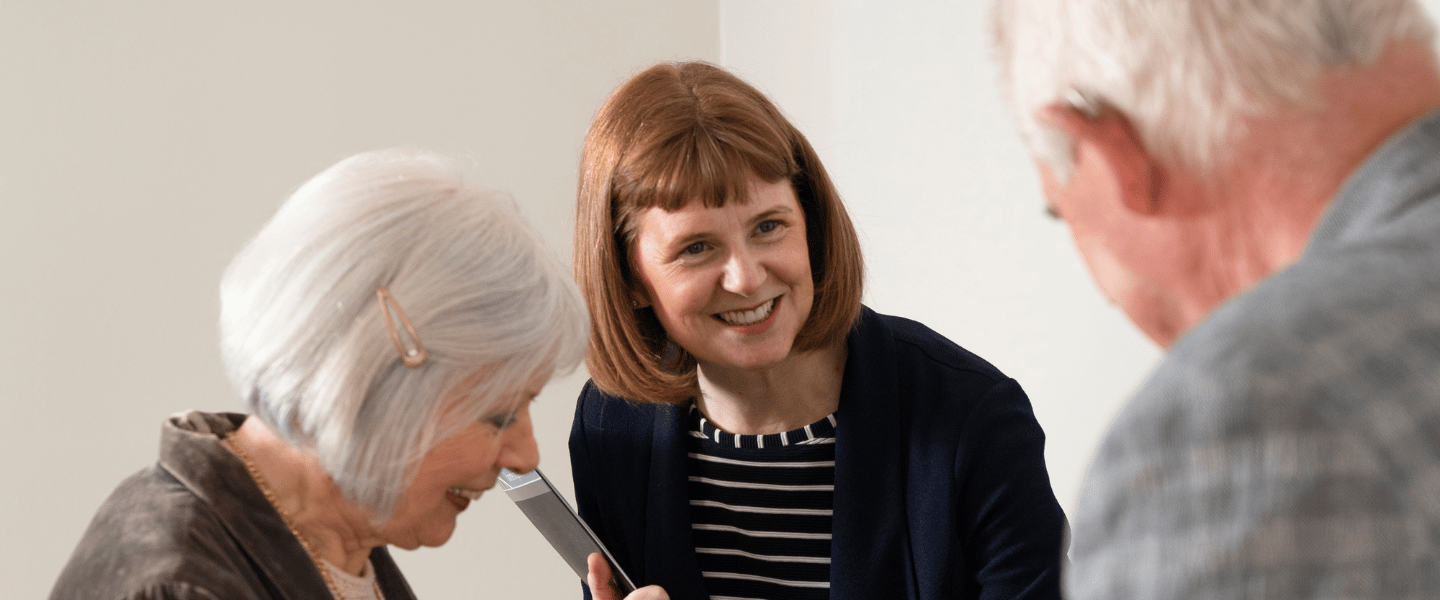 Best Again
Thrilled to have been named the Best Home Improvements Company in Ireland for Quality Management systems at the QMark Awards - for the second year running.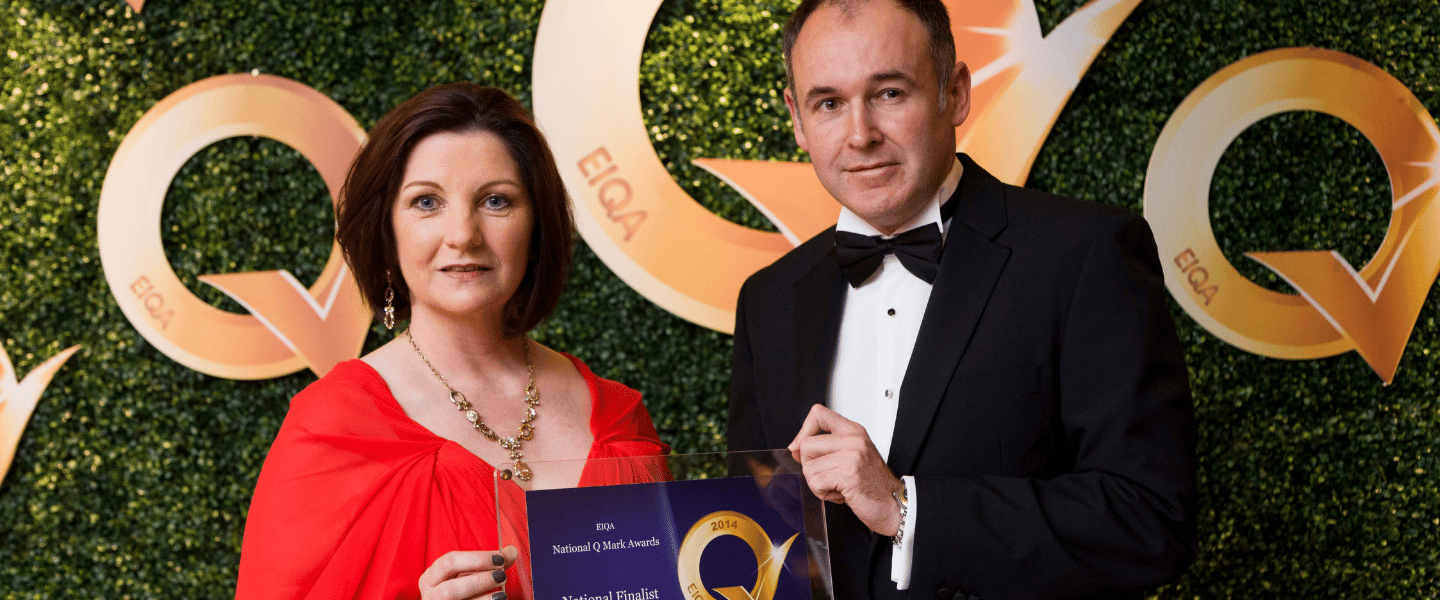 Best in Class
We were extremely proud to have been voted Best Home Improvements Company in Ireland at the 2014 QMark Awards.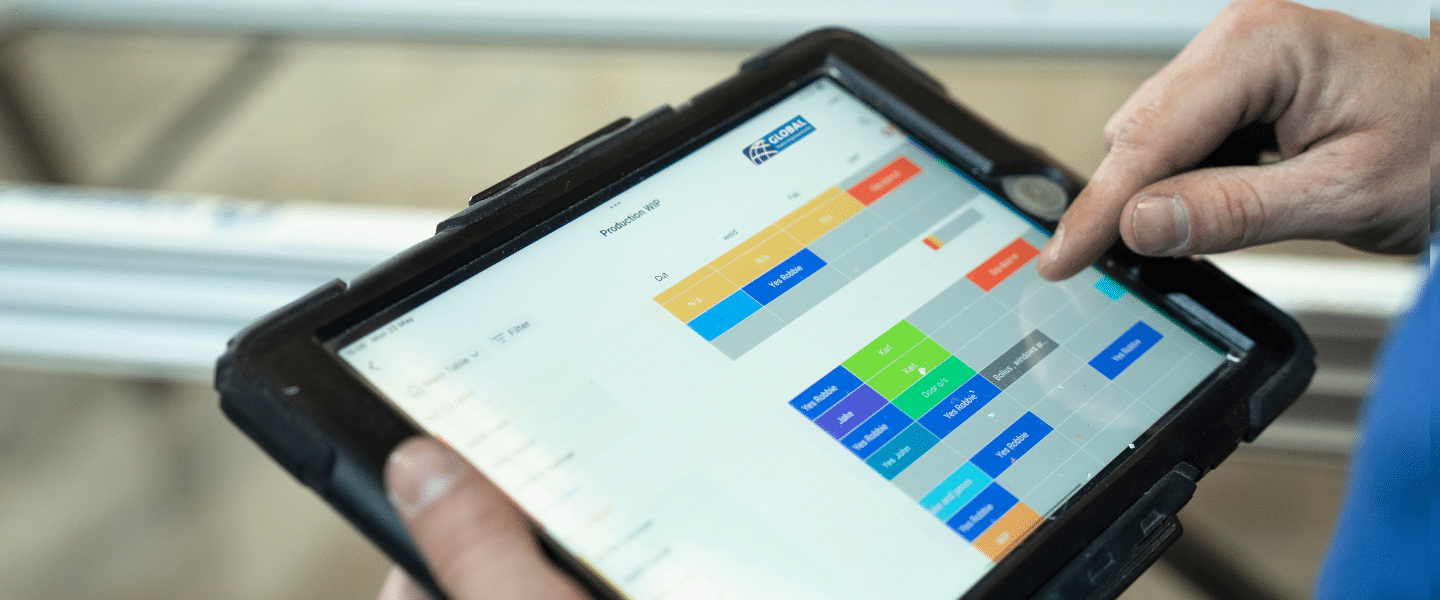 Quality Recognition
Delighted to be finalists at the prestigious QMark Awards.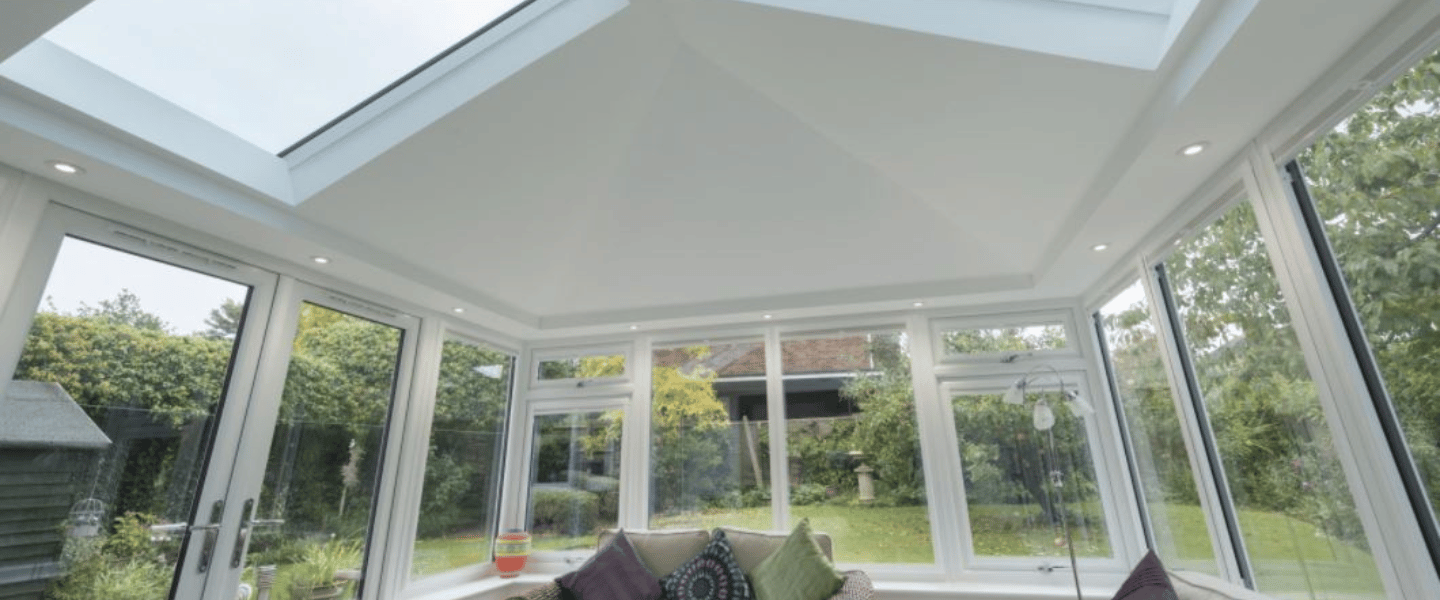 Innovative Design
We designed an innovative new tiled conservatory roof for Irish home owners considering replacing their existing glass roof.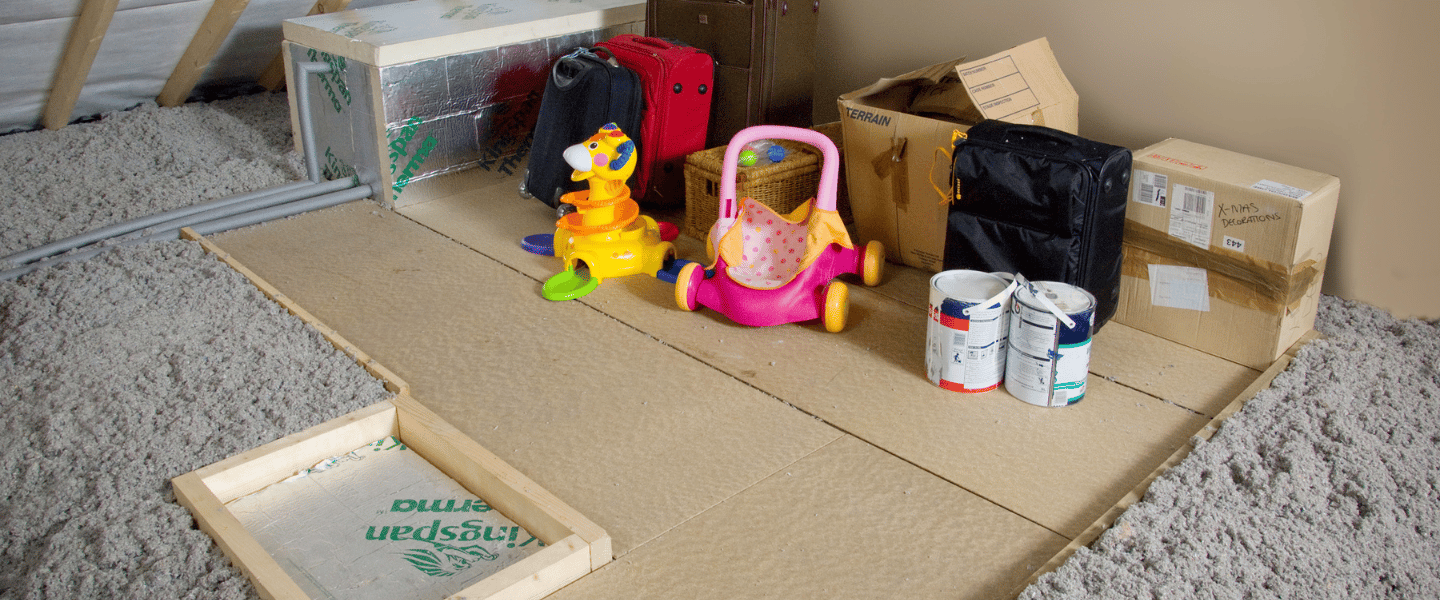 Attic insulation
We launched our innovative VENTHERM 20 Attic Insulation with a built in ventilation system.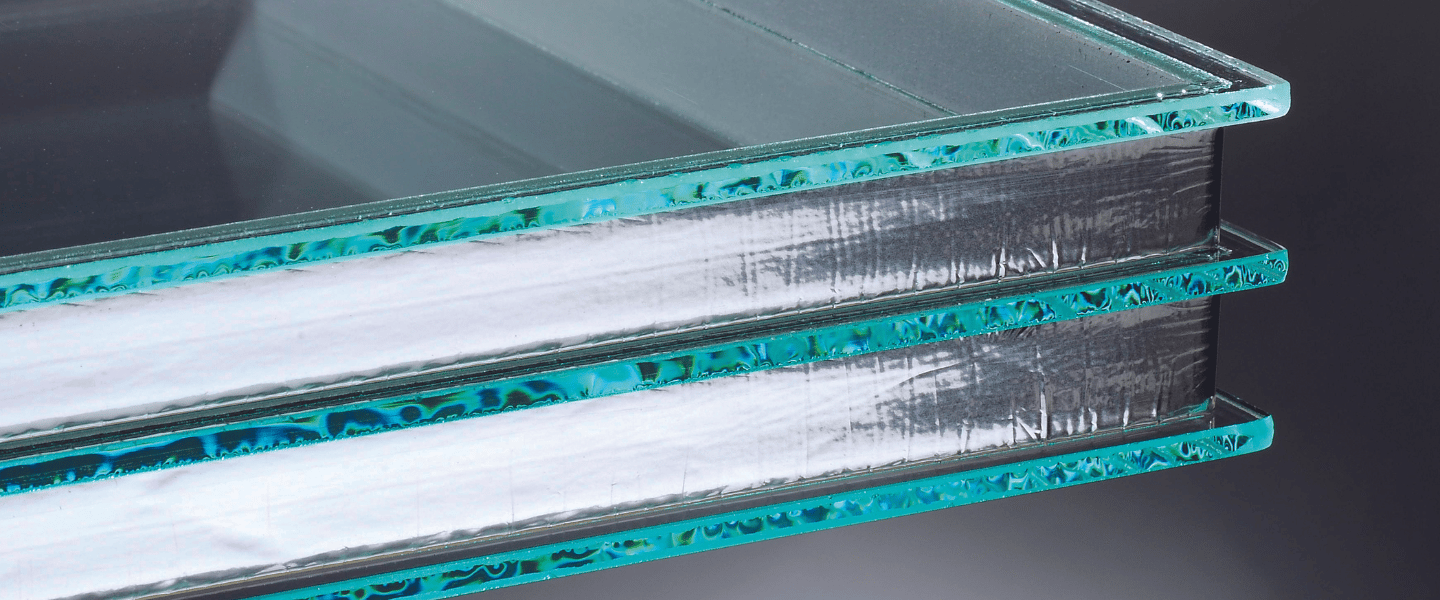 Triple Glazed
We were the first company in Ireland to install triple glazed windows and doors as standard.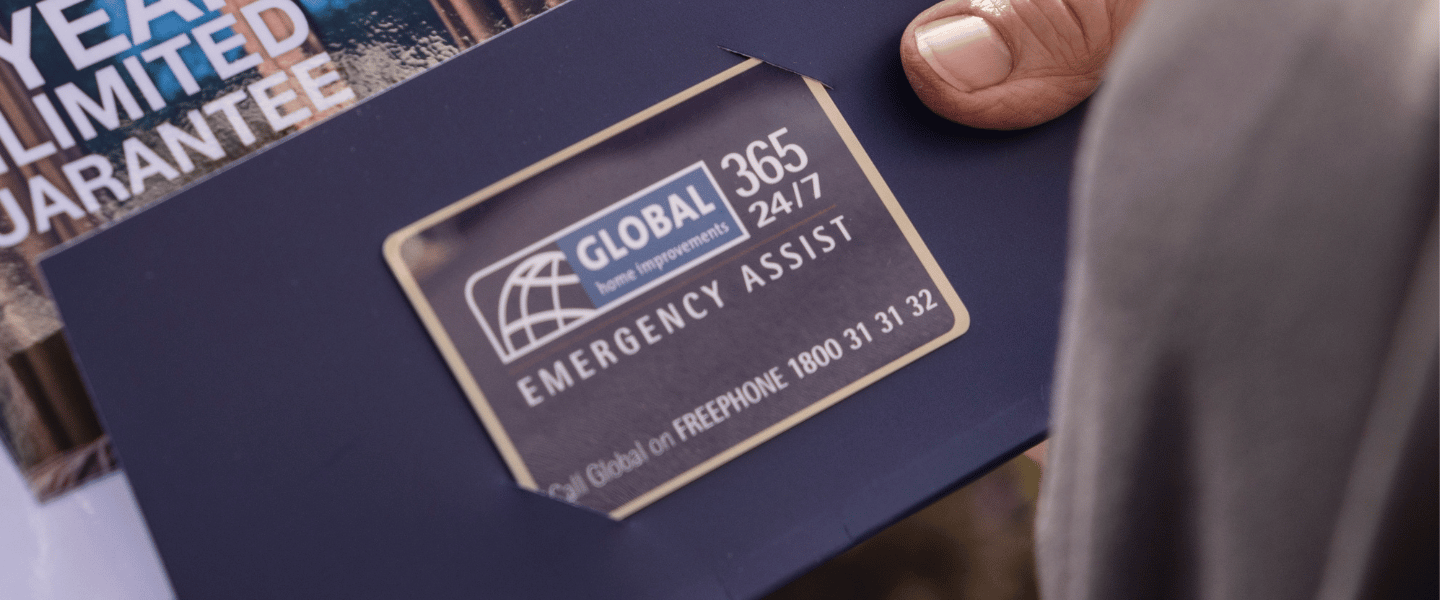 365 Emergency Assist
Most guarantees in the industry cover service from 9-5pm Monday to Friday. By introducing
Global 365 Assist
, our customers enjoy 24/7 service. Another first for Global!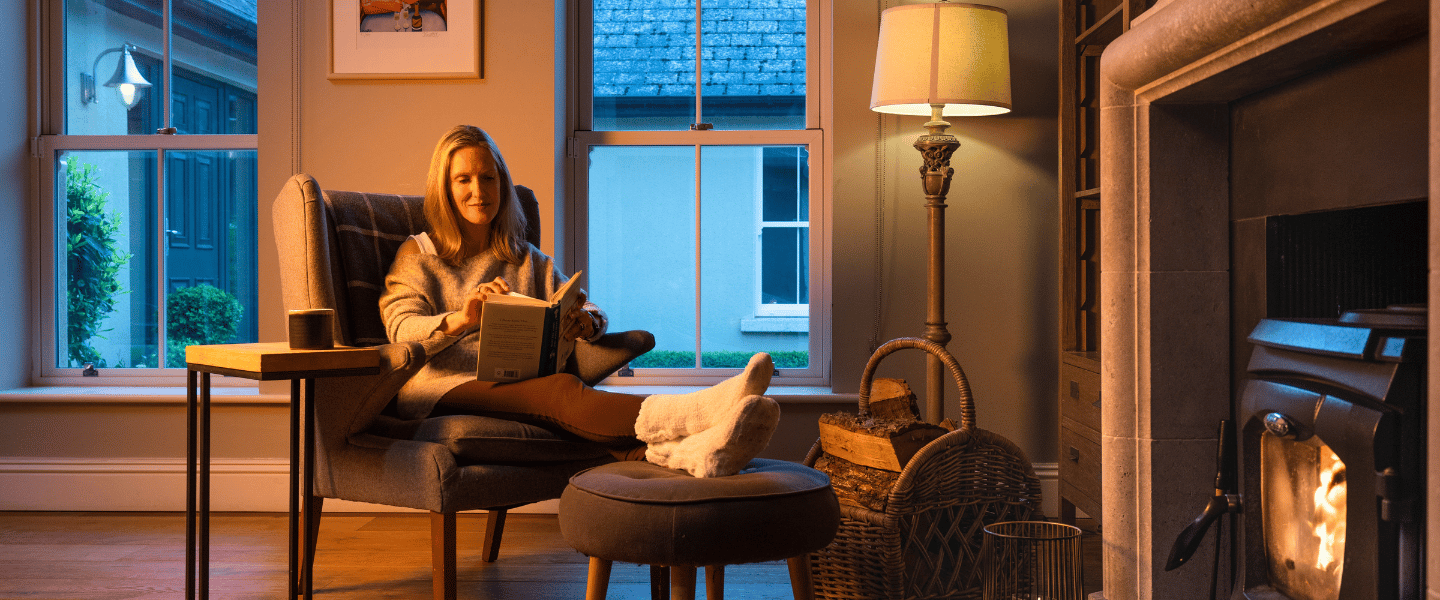 A+ Rating
Global was the first company to achieve an A+ energy rating on windows.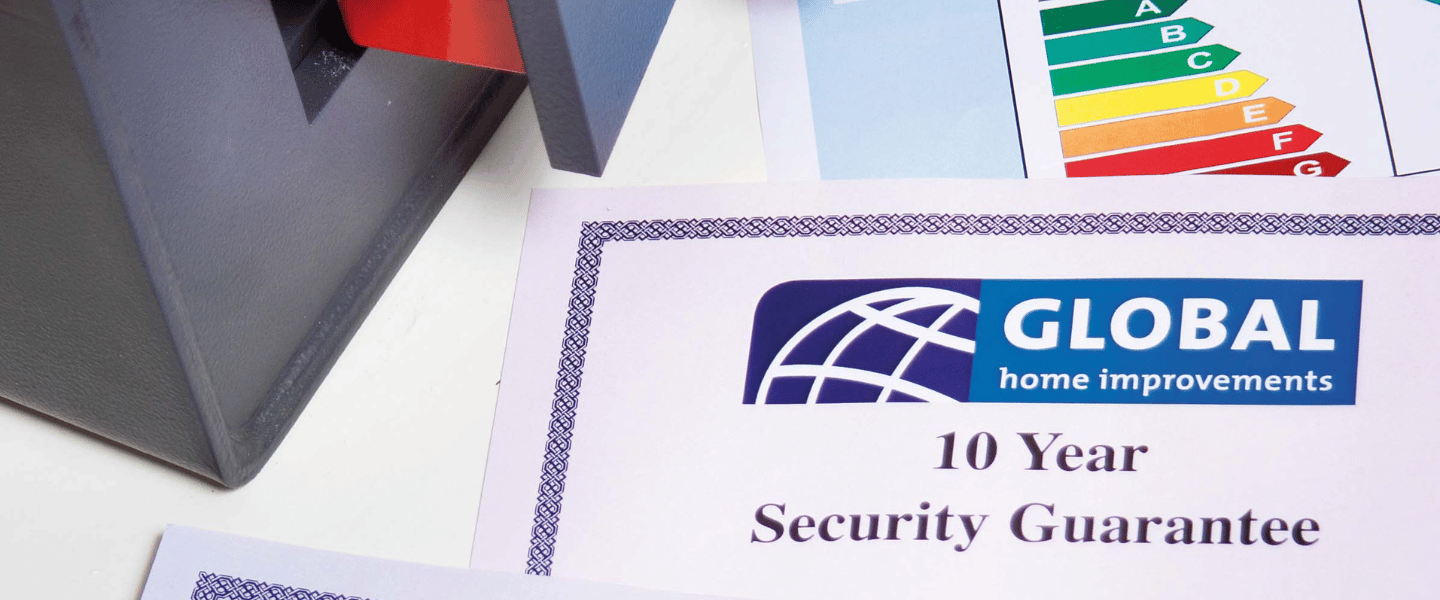 High Security
We introduced a
10 year security guarantee
 as a result of the high quality security system on our windows and doors. No other company in Ireland offered a real security guarantee.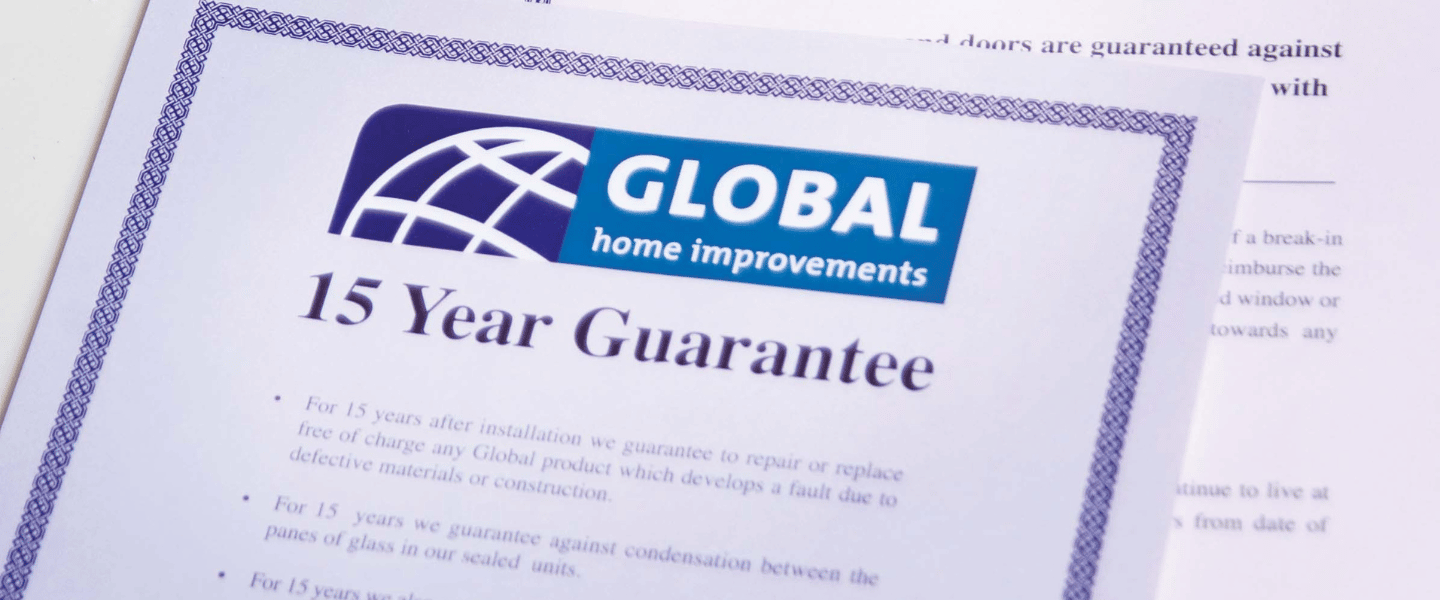 Extended Guarantee
So successful was our 10 year guarantee, with excellent feedback from our customers, we decided to extend it to a 15 year guarantee.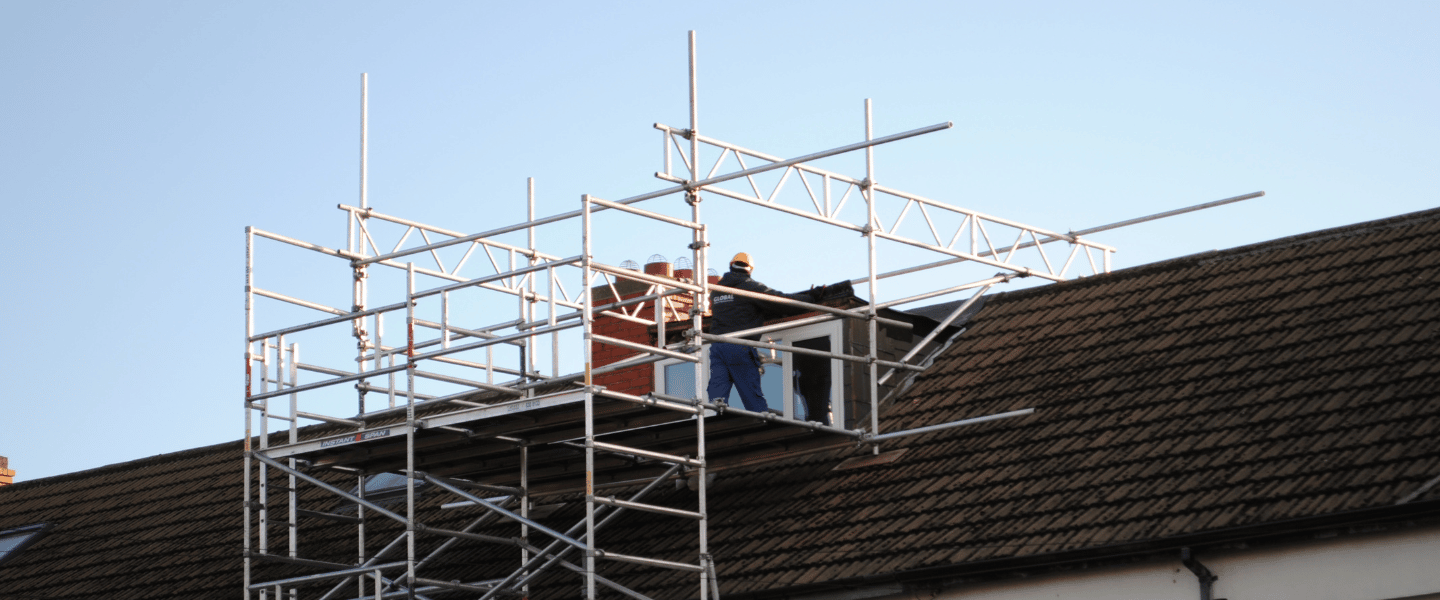 Safety First
Global was the first home improvement company in Ireland and the United Kingdom to achieve the European Safety Standard Certificate OHSAS 18001.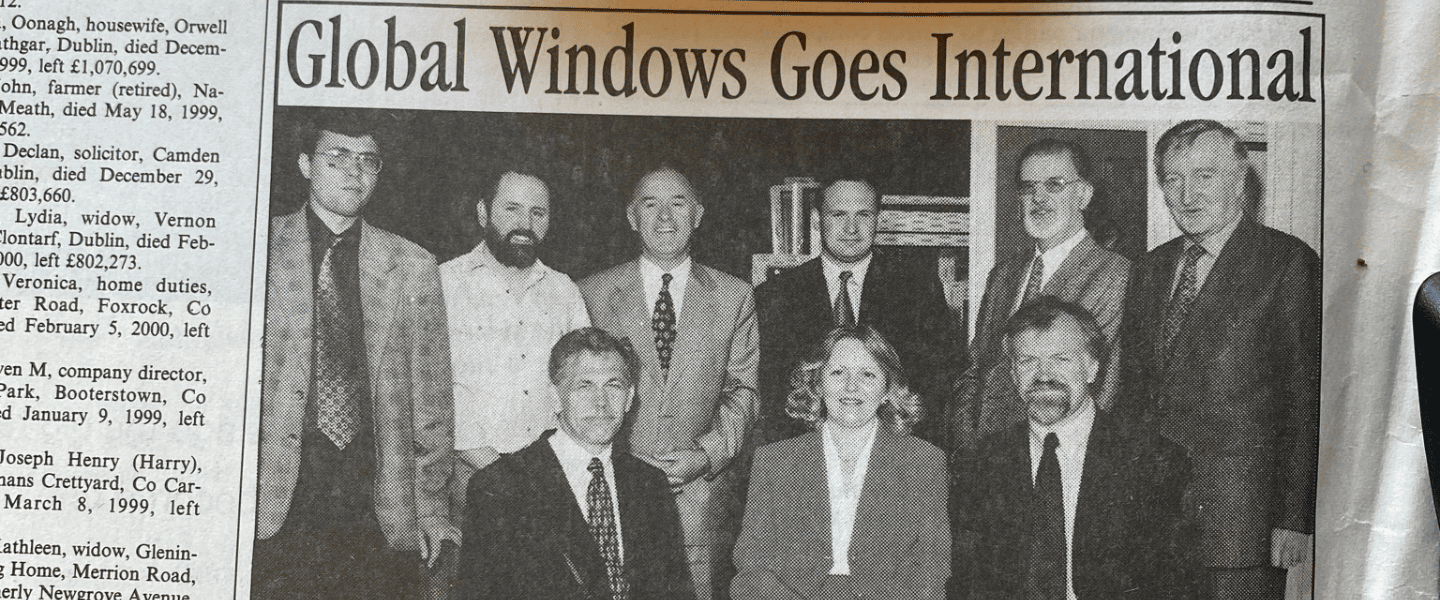 Ukraine Assistance
We were asked by the E.S.B. International to assist the Ukraine government in setting up a PVCu window facility in Ukraine.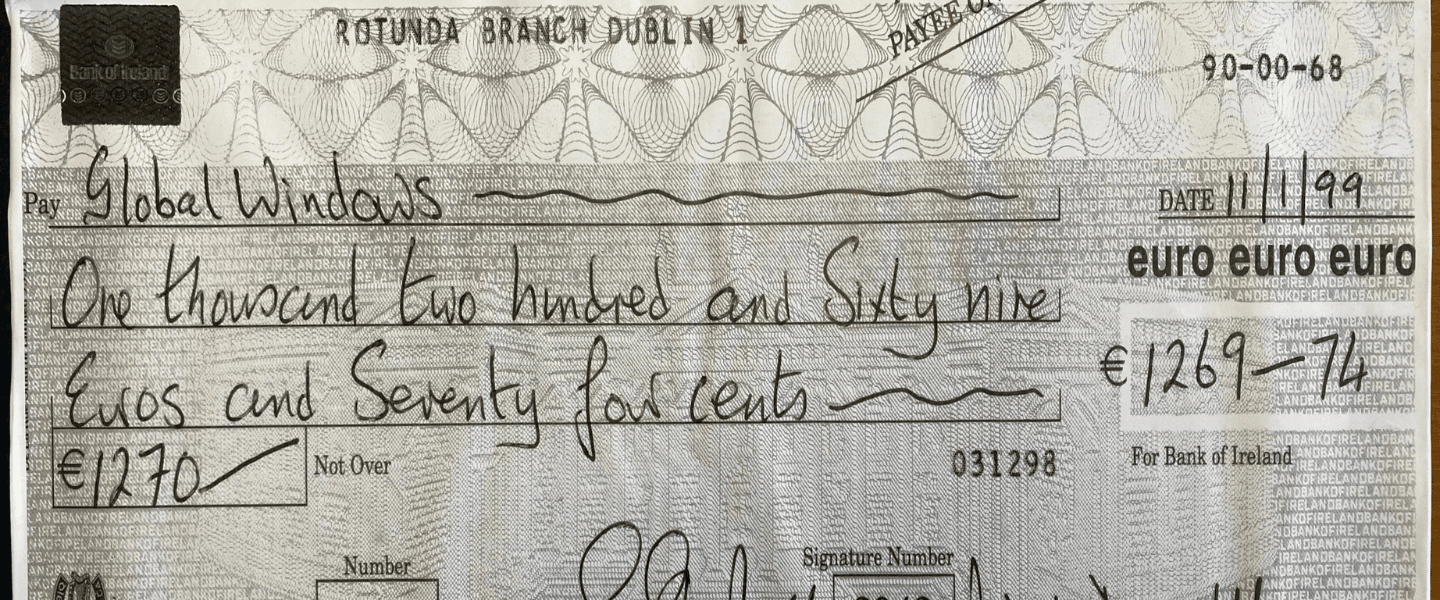 Euro First
We created history by being the first company in Ireland to accept the Euro!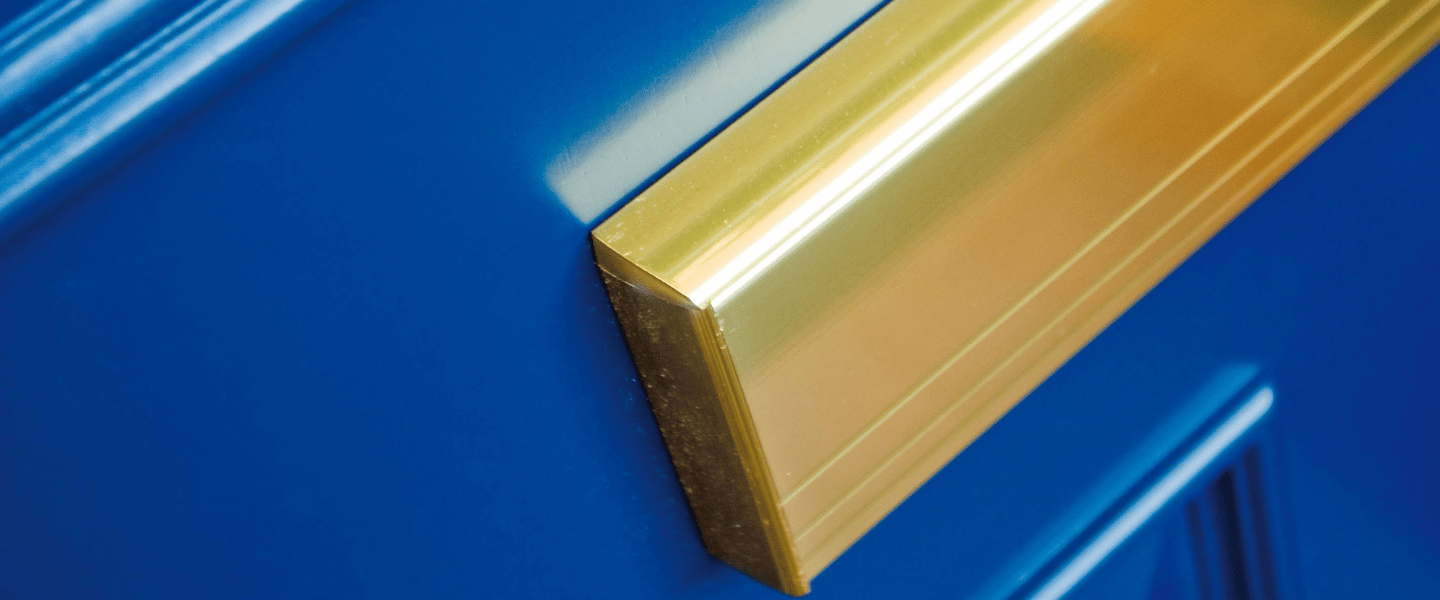 Design Innovation
Low letter boxes in doors were becoming a major problem for postmen. In partnership with An Post and UCD we sponsored a competition for students of architecture to design a new type of letter box.
Customer Survey
We commissioned the Michael Smurfit School of Business to carry out a comprehensive survey of our customers in order to get real feedback and help us to improve our standards and services.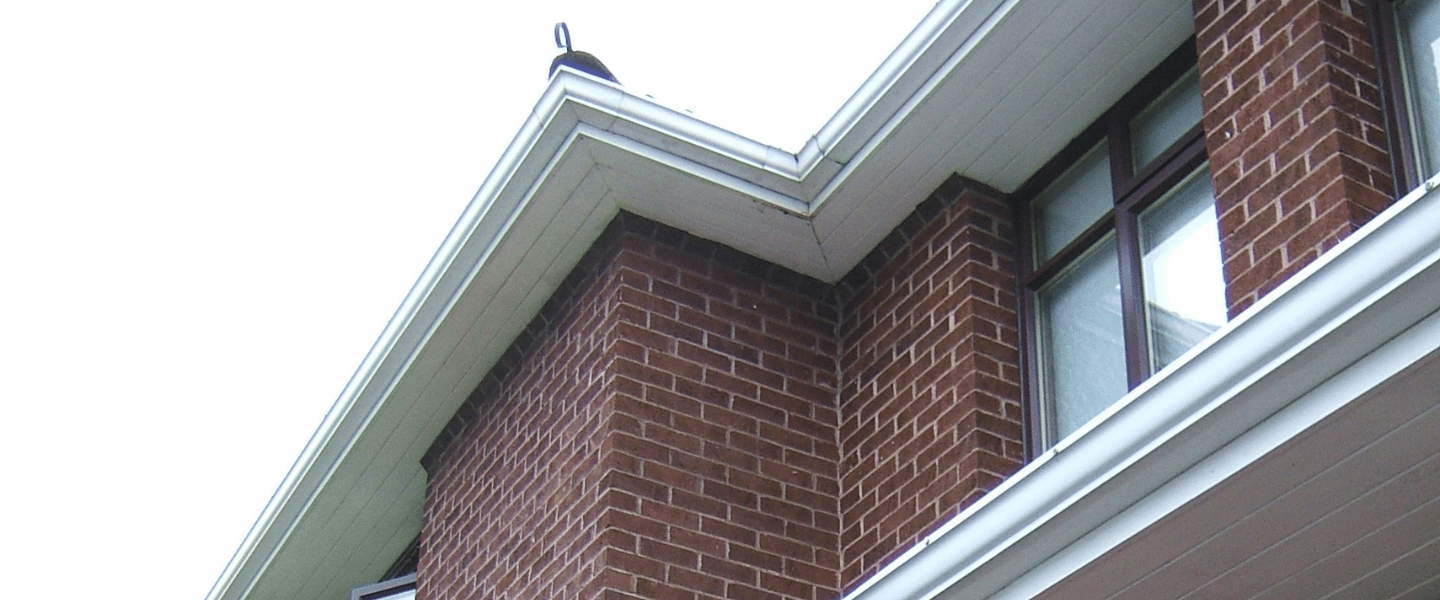 Roofline Innovation
We developed in-house the first innovative roofline system in Ireland. Our roofline, fascia and soffit solution covers all work required between the walls and roof of your home.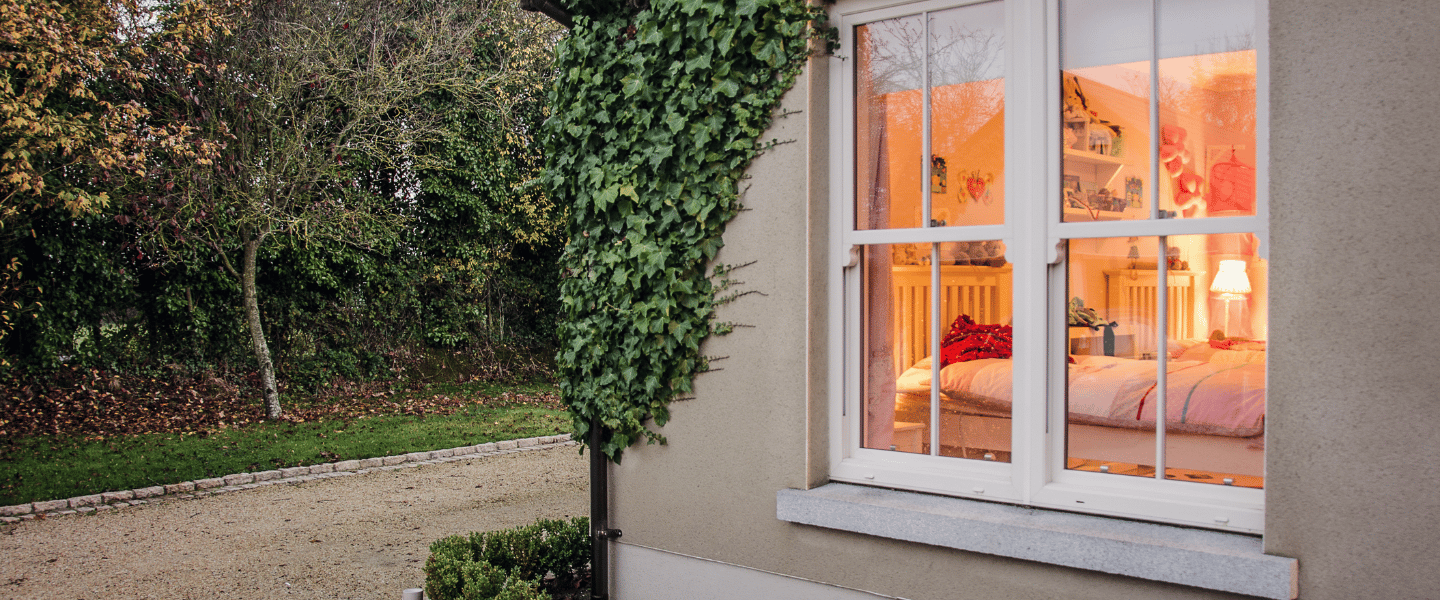 Agrément Certification
We were the first company in Dublin to be awarded the Agrément certification for product standards.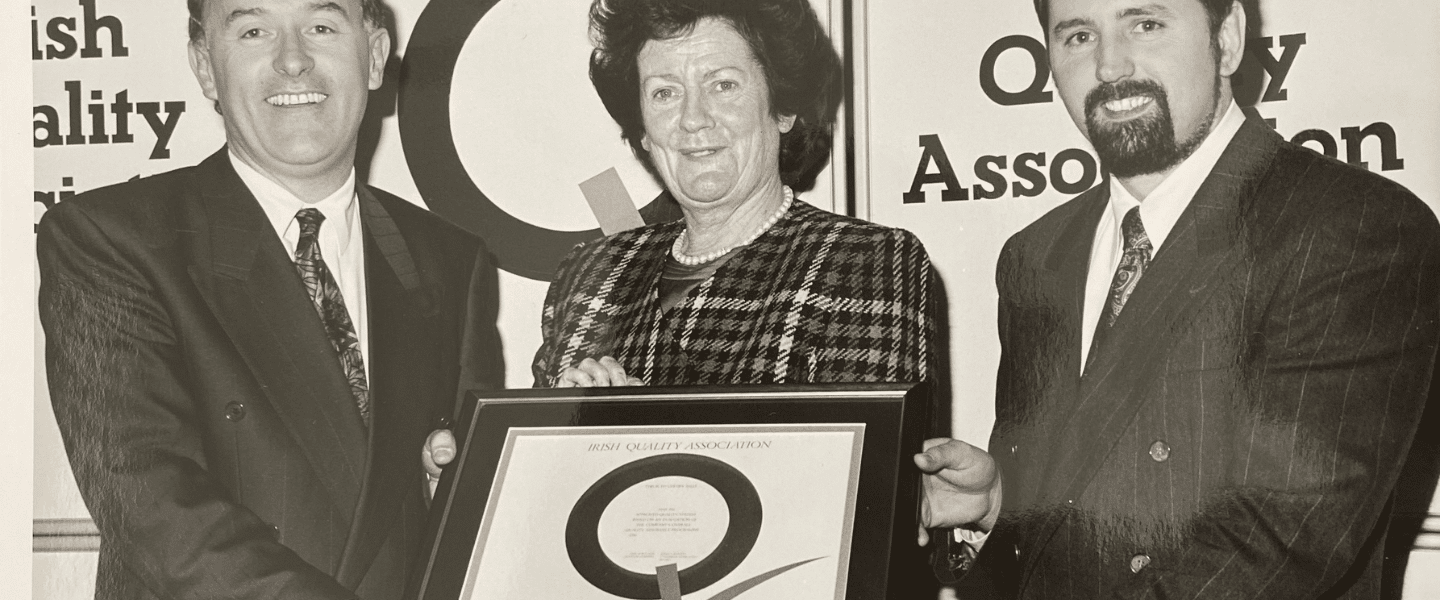 First in Dublin
We were the first company in Dublin to be awarded the prestigious QMark quality award.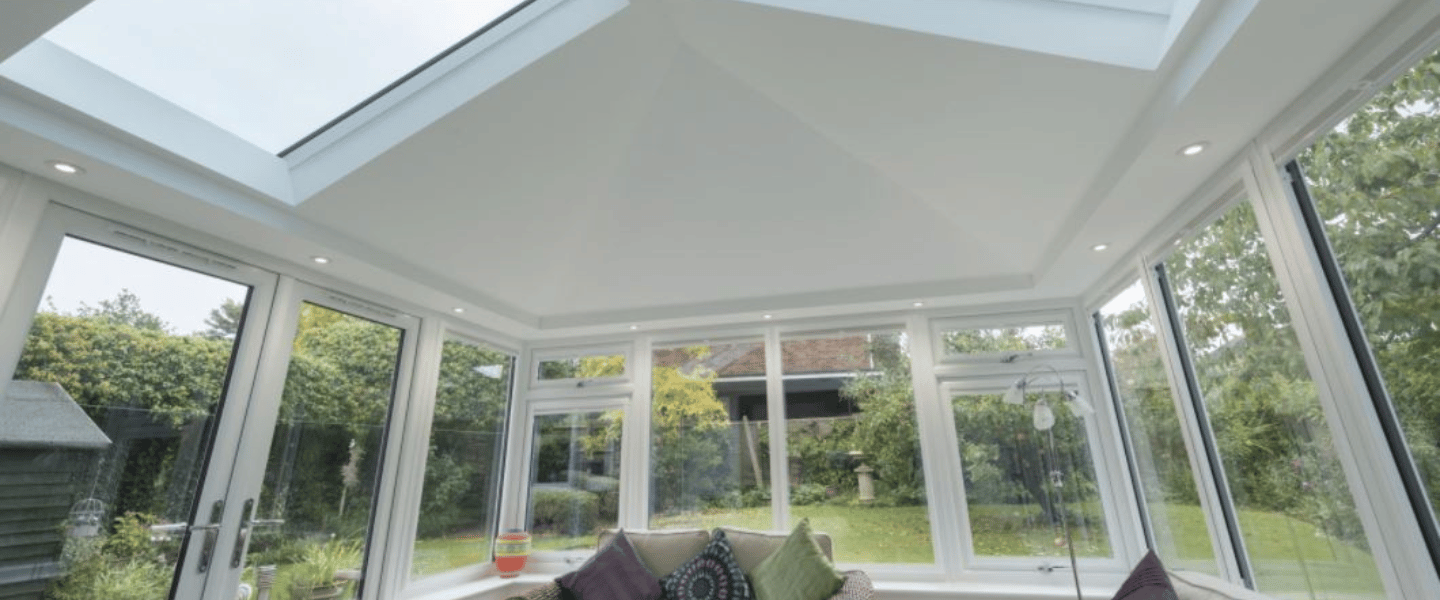 Exclusive Conservatories
We designed, manufactured and installed an exclusive, bespoke range of PVCu conservatories.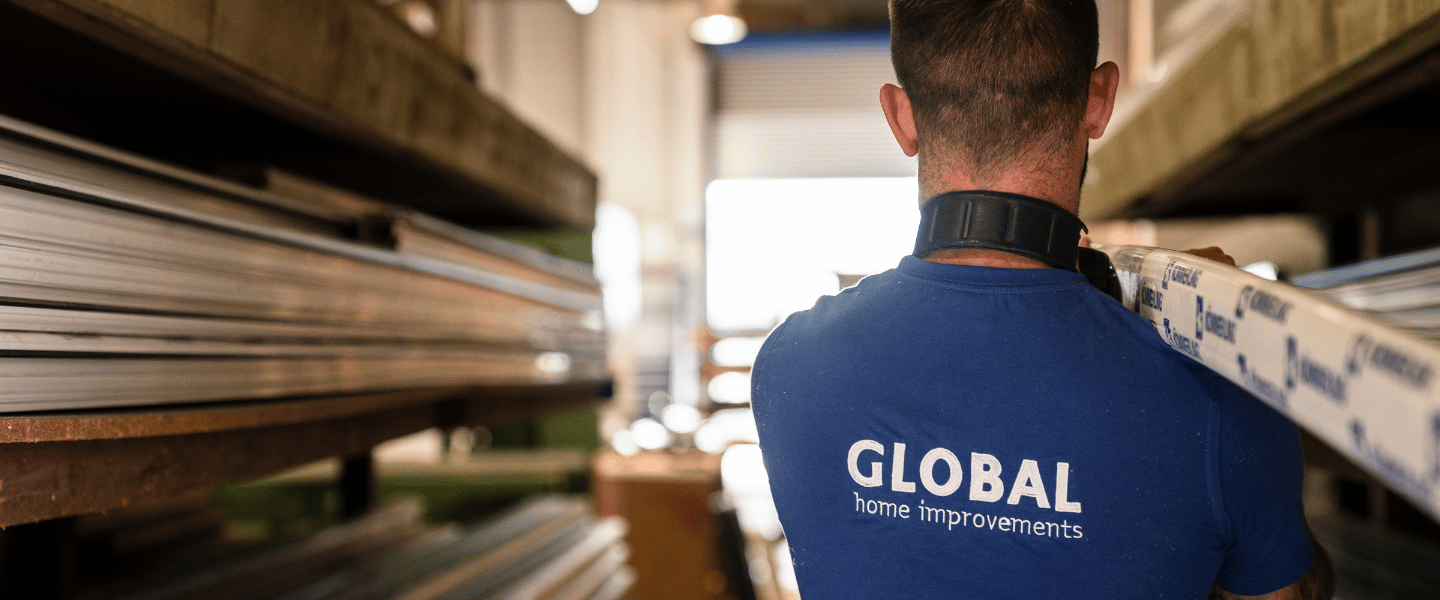 Manufacturing Journey
We begin our journey of manufacturing PVCu windows and doors as well as aluminium.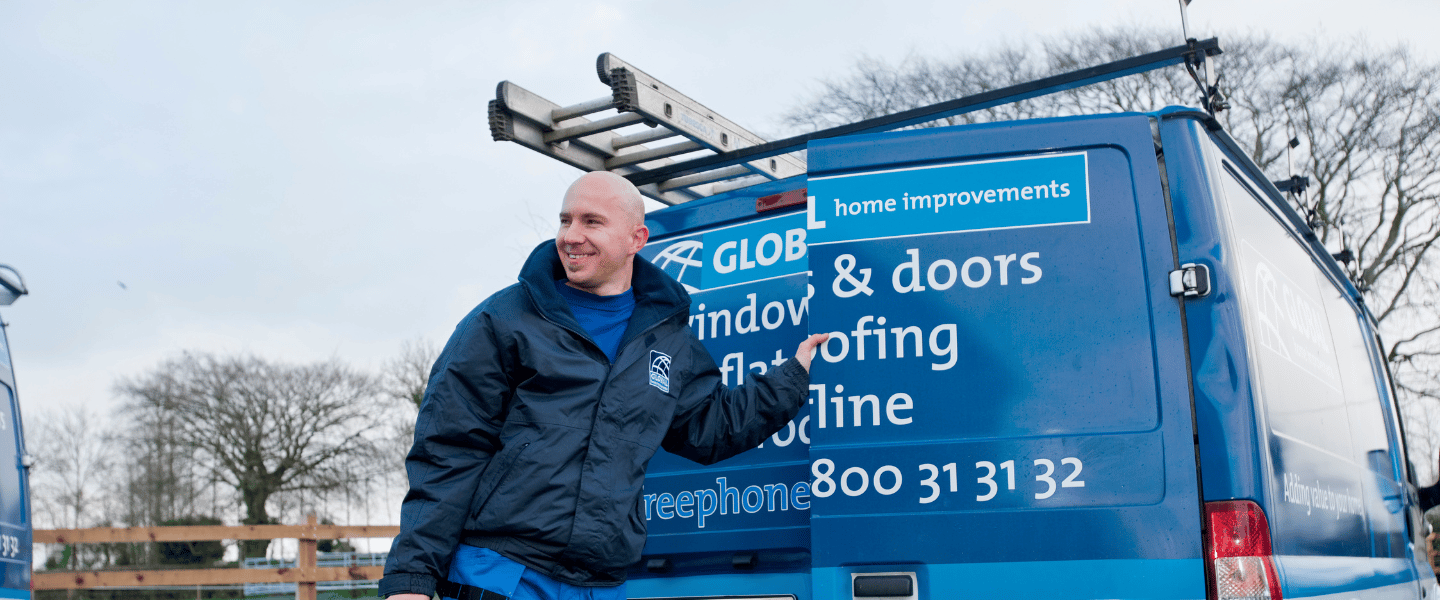 Free Guarantee
We were the first company in Ireland to introduce a totally free 10 year guarantee covering parts, labour and materials.
And so it begins
Global Windows was founded by Tom Shevlin in 1980, originally manufacturing and installing solely windows and doors.