Windows + Doors
Raheny | Flush Frame Windows
Raheny | Flush Frame Windows
Located on a leafy street in Raheny, North Dublin, a mere stone's throw from the Irish sea, the owners of this beautiful home recently embarked on a complete home transformation, upgrading to Flush Frame windows throughout. Bespoke composite door and French doors in Agate Grey completed the stunning look.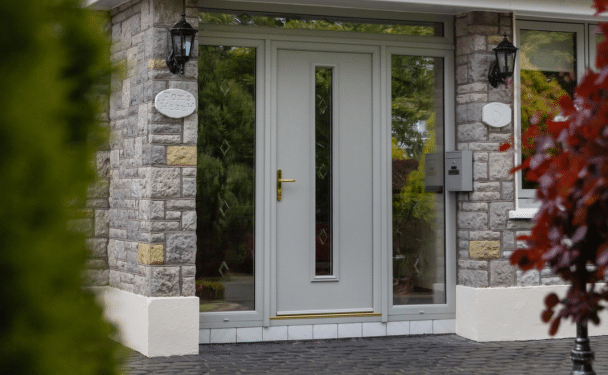 If not now, when?
The house was built in 1975, and featured brown double glazed windows – as was popular at the time. There were two driving forces in the homeowners' decision to embark on their home transformation journey at this time. The key issue related to draughts felt throughout the home as a result of windows and doors that were no longer fit for purpose. The second, in the words of the homeowner, related to "aging – if we didn't do it now, when would we do it?!" so the decision to move forward was made.
No more draughts
The homeowners have been so pleased with the results, delighting in the positive feedback they've received about the aesthetic appearance of their home. Apart from the transformation in looks, they have benefitted from an elimination of all draughts. "When the windows are shut, we don't hear a thing", remarks the homeowner about their new triple glazing.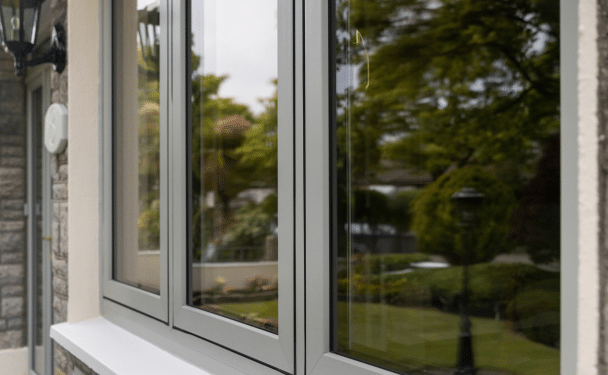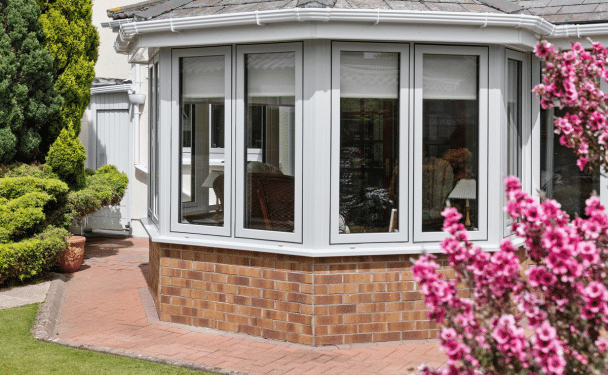 Wonderful service
The homeowners are particularly pleased with "the wonderful service we received from the Global Team regarding the design and installation of our new windows and doors and the new gutters also". They recount how clean and careful the installation team was, which was important as re-decorating the interiors was not in the plans.
Attention to detail second to none
"The team were brilliant to work with and from start to finish, the attention to detail was second to none", they conclude.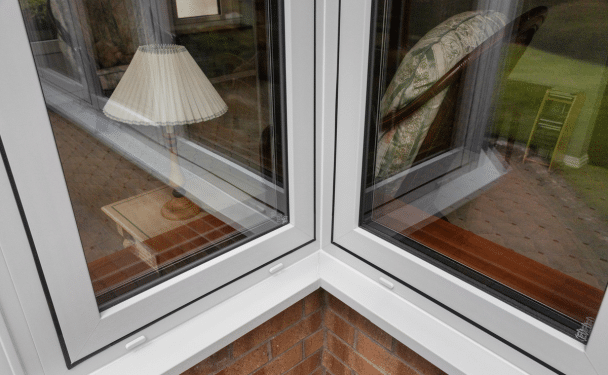 This customer's beautiful home transformation featured: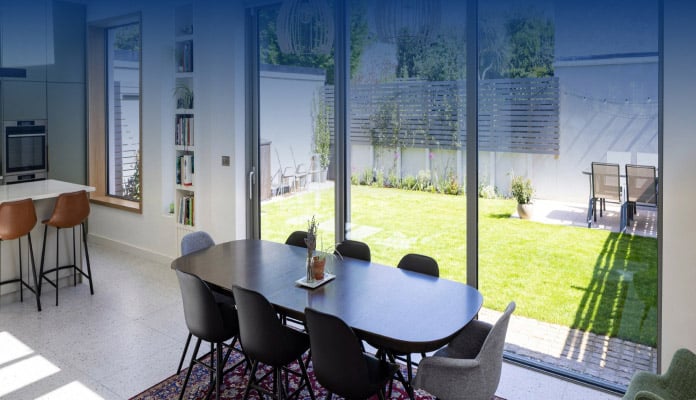 Book a free design consultation
Enjoy a free in-home design consultation with one of our experts and free no-obligation quote.