Time-honoured simplicity
Time-honoured simplicity
Add character to your home with our attractive sash windows range. Replicating the finely proportioned lines of the classic timber sash window, combined with the maintenance-free qualities of PVCu, Global sash windows are tailor-made to suit your home and style.
14 colours with dual colour options
Enhanced security features
Double glazed as standard
Excellent thermal performance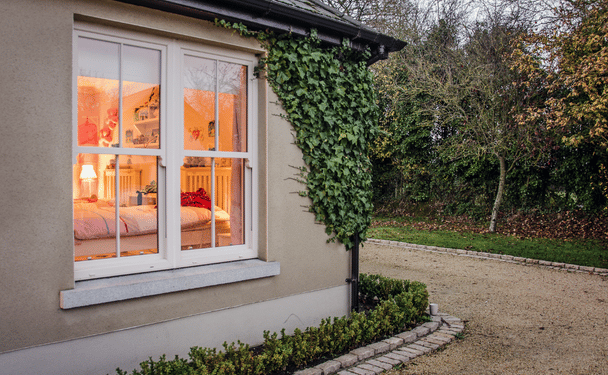 Design is in the detail
In addition to a range of contemporary colours and finishes, Global Sash windows feature tilt restrictors, decorative horns, internal and external astragals bars, Georgian glazing bars and decorative leaded lights.
Rest easy, you're in safe hands
Your security and peace of mind is our top priority so you can feel safe with our high-security windows.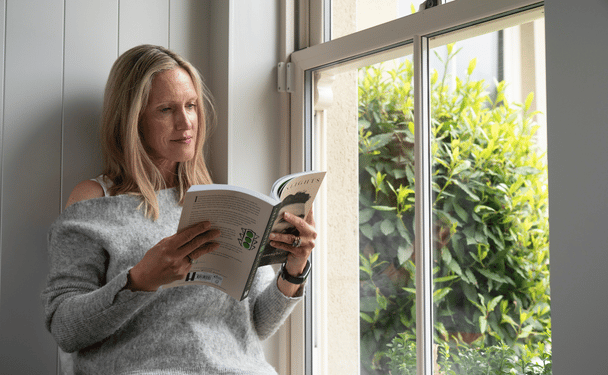 Go easy on the planet, and your wallet
Designed and airtight fitted to provide optimum energy performance, our windows can save you up to 30% on your heating bills, while transforming your comfort levels.
Your peace of mind.
Guaranteed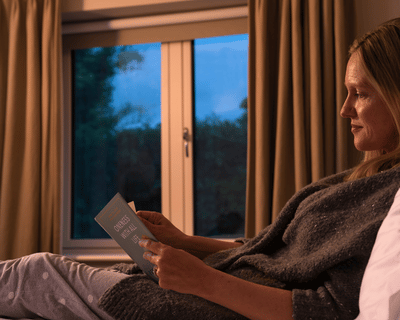 FREE 10 Year Security Guarantee
Protecting you, your family, and your home for years to come.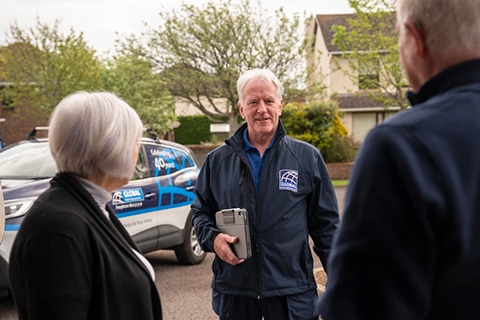 FREE 365 Emergency Service
Life happens. We're there when you need us 24/7 365 days a year.
Made by us.
For
you
We tailor-make our windows and doors in our Glasnevin, Dublin factory – made for Irish homes, bespoke for you. This gives us complete control (yes, we're obsessive!) over every item that leaves our factory, so you benefit from the highest quality materials and craftsmanship. We stand firmly behind our long-lasting guarantees to ensure a lifetime partnership with our customers. We really are all about you!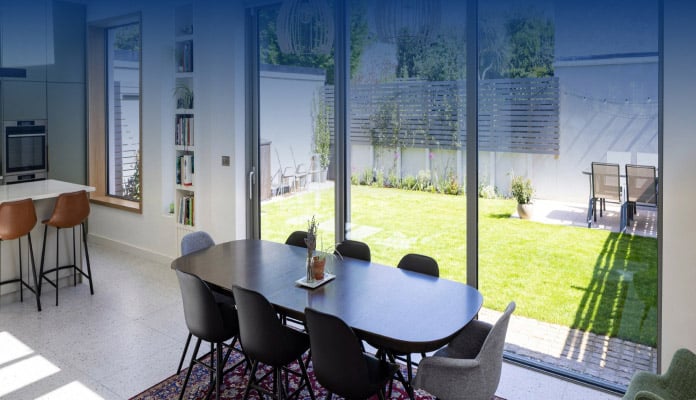 Book your free design consultation
Enjoy a free in-home design consultation with one of our experts and free no obligation quote.
Any internal timberwork can be finished and treated in the same way as any other internal timberwork in your home. Where window boards (internal sill boards) have been replaced they can either be stained or painted, depending on your choice from room to room. Doors, for example, would regularly be finished internally with architraves and timber liners. Most people then paint these to match skirting boards and other architraves, but the choice is yours. It should be remembered that all such decoration is not part of the contract and is the responsibility of each individual homeowner.
Your bedroom windows have fire escape openings which are designed to ensure safe escape in case of fire. These windows are also fitted with a restrictor which limits the opening of the window to less than 100mm or 4 inches. This restrictor is fitted to ensure that small children cannot open the window fully and are protected from falling out of the window.
It is important that you make sure all occupants are familiar with these restrictors and can release them in case of an emergency.
To release the window restrictor
Open the window sash fully as far as it will go
Pull the window sash back in slightly – (1/2 inch or 10-12mm)
Push down on the restrictor arm and pull inwards. This releases the restrictor and allows you to open the window sash fully. When you close the window sash the restrictor will automatically engage.
Yes, our consultant will explain all details like this to you when they call out.