Roofline
Protect your home from the roof down
Protect your home from the roof down
The roofline, where the walls meet the roof, is the most vulnerable area of your home – exposed to all weather and sometimes to hazards such as blocked gutters, decaying timbers and rot. Global's roofline solutions, including fascia, soffits, bargeboards, gutters and downpipes, are made from high performance, long lasting and low-maintenance materials that will protect your home for years to come. And low maintenance means you won't have to worry about getting to those hard to reach – and dangerous – parts at a height.
We do not cap over any rot
We do not cap over existing fascia and soffits
Best practice: we use scaffolding at height
Safety certified ISO 45001
We do not use recycled PVC-U for your roofline
We do not use sub-contractors
Transform the look of your home
It's not just windows and doors that create kerb appeal. Add a stylish finishing touch with a choice of attractive designs and colours including black, white and brown to suit your style and home.
Weatherproof & colourfast
Left too long, damp can penetrate the roof space leading to rotting timber and damp, mouldy ceiling patches. Protect your home against costly damage by keeping water away from the roof timbers with high performance, long lasting and low maintenance PVCu based solutions. We carry out a full pre-inspection, remove all timber and make sure all finishing touches are completed.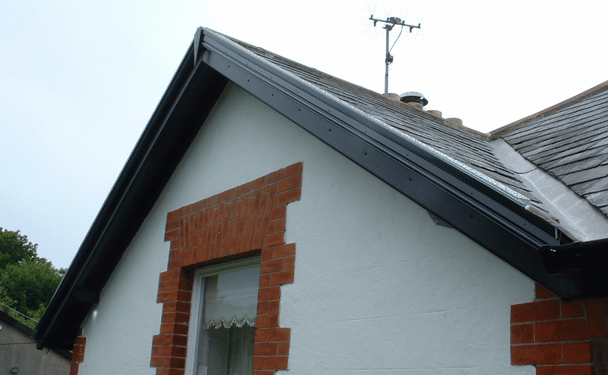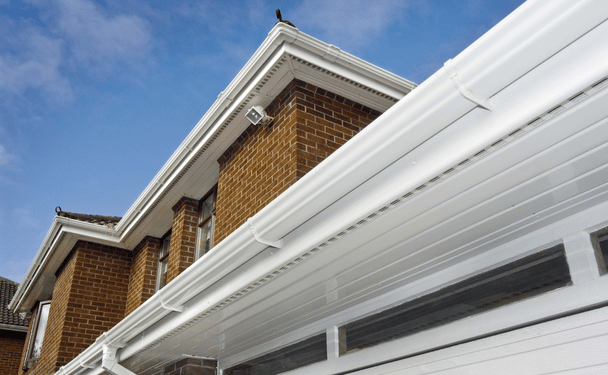 No more maintenance!
Save time and money on maintenance. Sit back, relax and enjoy no more painting or repairing timber features on your home's exterior – 20 feet up a ladder! Simply wipe your new roofline clean with a cloth.
Your peace of mind.
Guaranteed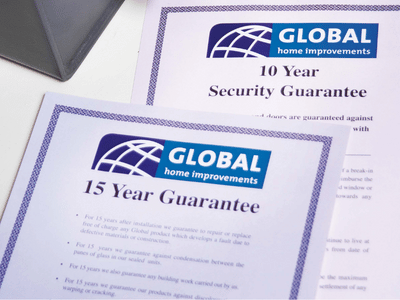 15 Year Unlimited Guarantee
Enjoy free servicing, free parts, free repairs for 15 years.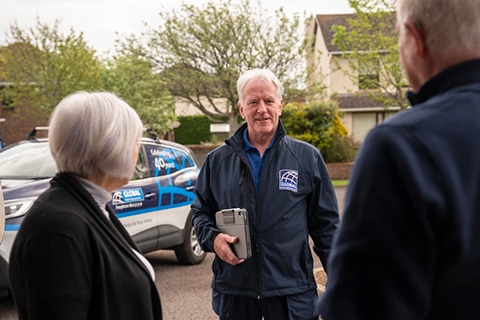 365 Emergency Assist Service
Life happens. We're there when you need us 24/7 365 days a year.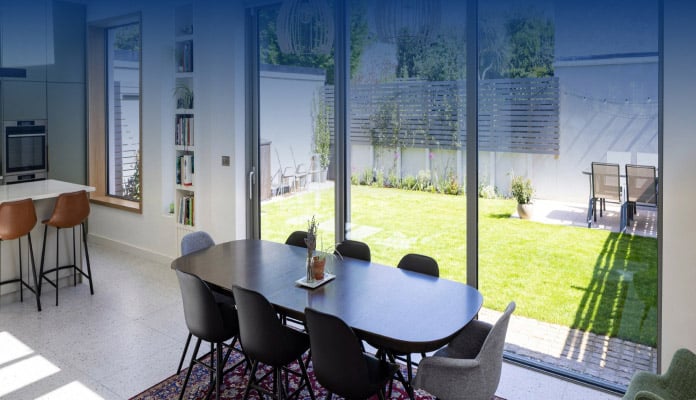 Get a free quote
Enjoy a free in-home design consultation with one of our experts and free no obligation quote.