Windows
Balrothery | Finesse Frame Windows
Balrothery | Finesse Frame Windows
Situated in a mature residential location in Balrothery, North Co. Dublin, the homeowner fell in love with the new Finesse Frame window range recently installed by Global at a neighbouring friend's home.
"The home was built in 1994 and we'd done a good bit of upgrading since then including solar panels, attic insulation, and upgrading our windows was one more job we wanted to do", explains the homeowner.
Aesthetics and security were the key motivators to replace the windows, as the original white windows had become discoloured and scraped and "had gone past their sell-by date". An attempted break-in through one of the side windows and the "astronomical" cost of replacing parts was the final straw.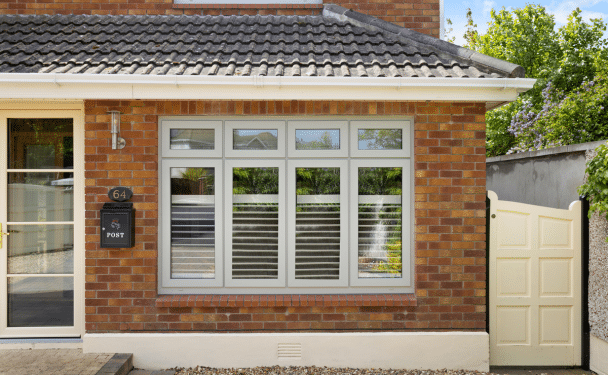 We instantly knew
"We were out for a walk and saw the new windows being installed at our neighbours' home, and we instantly knew this is what we wanted for our home". The homeowners opted for Agate Grey with a woodgrain effect, as their neighbour had, yet notes that "they don't even look the same colour, they look completely different!" With its subtle green tones, the Agate Grey paired beautifully with their cream doors and trim.
Great experience from the start
As a previous Global customer, having had their attic insulated by Global some years ago, the homeowners were aware of Global's quality, customer experience and aftercare service. Yet they did their homework and enlisted two other quotes for comparison. While Global was not the cheapest price, it was a great experience from the get-go. Explains the homeowner "from the minute the Global sales consultant walked in, she gave as much time as needed, plenty of advice and showed us a sample window", and the decision was made.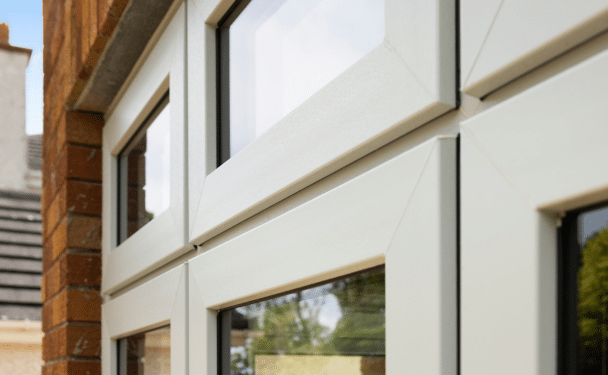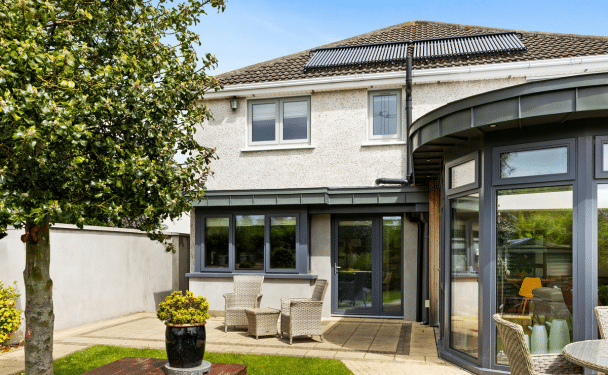 The installers were a joy
The homeowner also recounts the experience with the installation team, noting "the installers were a joy to have in our home. They were wonderful, their work was very clean, and they cleaned up after themselves every evening after they finished". The homeowner recalled "appalling weather" during one of the installation days and undeterred, both installers and homeowners worked together resourcefully to ensure they didn't lose a day's work!
"The windows are fantastic"
"The windows are fantastic"
When asked if happy with the results, it is a resounding yes.
"The windows are fantastic! We opted for bottom-out openings for the picture windows and just love them! And we've noticed the silence, and no leaks or draughts. They have made a huge difference!"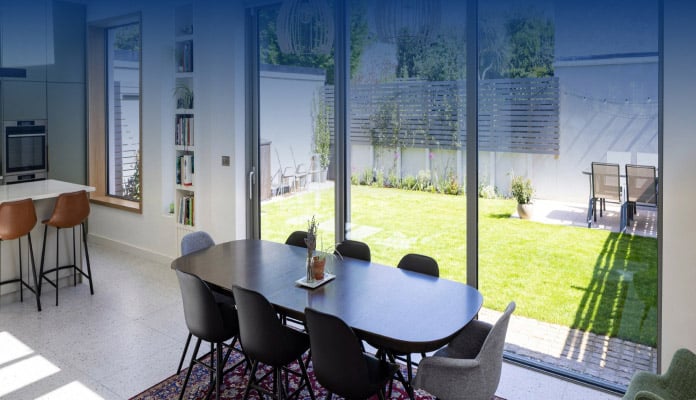 Book a free design consultation
Enjoy a free in-home design consultation with one of our experts and free no-obligation quote.