Bravely embark on your journey with a reliable partner renowned for delivering award-winning customer experience and exceptional aftercare service.
We understand that you have high expectations of our product quality and level of service given our reputation earned over the past 43 years. We thrive on exceeding those expectations. As a result, our customers turn to us again and again and delight in referring Global to their family, friends and neighbours. We've carefully honed our process, so you enjoy an exceptional customer experience before, during and after installation with an unmatched aftercare service including Ireland's first and only free unlimited 20 year guarantee.
Design consultation
Start your journey with a free in-home design appointment with one of our expert consultants. You can share your vision and our consultant will work with you to identify the optimum solutions for you and your home. They will take basic measurements and help you to visualise your transformed home through 3D design software to remove any guesswork when it comes to your selections.
Survey appointment
Next steps once your order is received is arranging a survey appointment. The surveyor will visit your home to do a site survey and confirm all measurements and important details.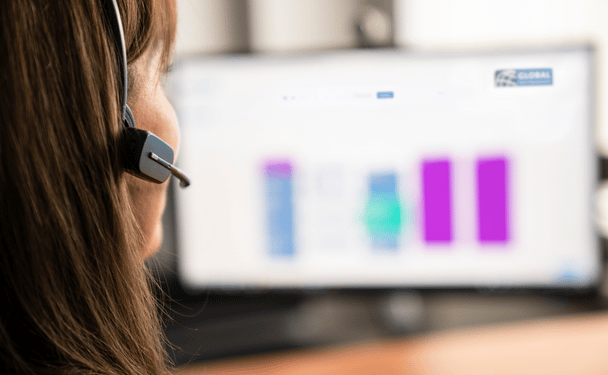 Technical review
Your order is carefully reviewed by our in-house technical team and you will be kept informed with confirmed designs and product selections.
Made by us. For you
Your windows & doors are custom-made in our Dublin factory. We use the latest innovations in technology with a high level of hand finishing detail. Every item that leaves our factory is inspected for quality. We're all about you, and that level of personal touch ensures we know exactly what is going out to every single customer – by name.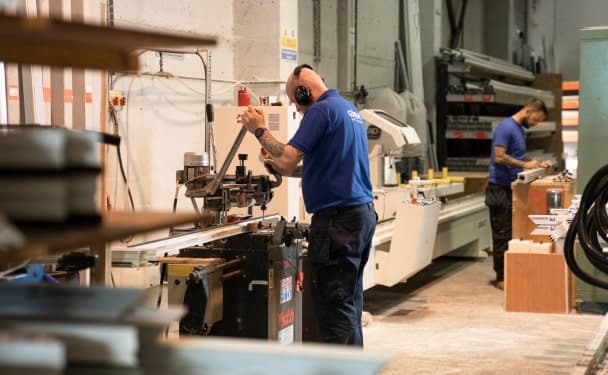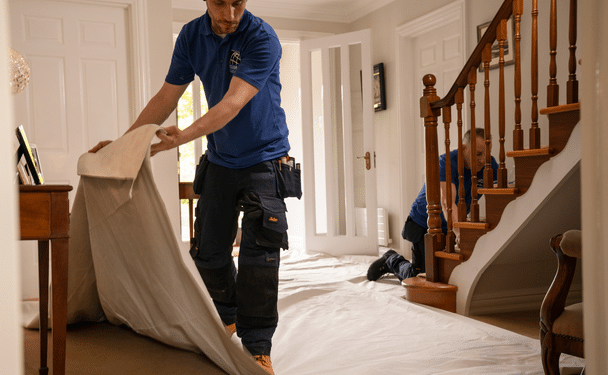 Expert installation - no subcontractors
Your expert installation team arrives on the agreed date. We never use subcontractors, so you can be assured that their work will be of the highest quality. Our installers protect your home and take great care while working there. Once finished, our team tidy up (leaving your home spotless!), demonstrate the use of the solutions and ensure you are happy with the outcome.
Your aftercare starts now
While your journey to home transformation has now been successfully completed, the most important part begins – your aftercare service. With Ireland's first and only free 20 year unlimited guarantee, free 10 year security guarantee and free 365 Emergency Assist service, your peace of mind is absolutely guaranteed for years to come. Enjoy your transformed home, knowing we're there whenever you need us.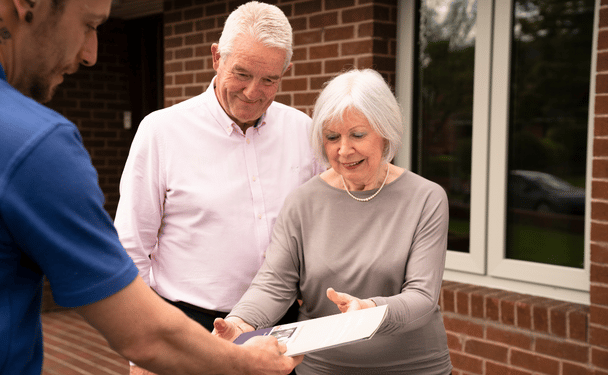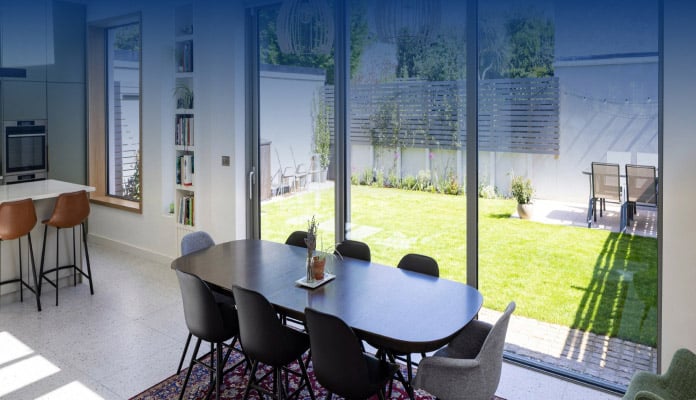 Book your free design consultation
Enjoy a free in-home design consultation with one of our experts and free no obligation quote.